There are large gaming monitors to fit every budget, especially at the popular 32-inch size. You can get decent performance and image quality for a reasonable sum if you know where to look. Monoprice, known for its budget offerings, has expanded beyond value-oriented cables and AV accessories, and into high-performance computer displays that meet a gamer's needs without raiding your retirement fund.
We've reviewed a handful of Monoprice's Dark Matter monitors. The latest in our labs is product number 43548, which is looking to make a run at our best gaming monitors list. It's a 32-inch IPS panel that runs QHD (2560×1440) resolution at 165 Hz with Adaptive-Sync and HDR. It leaves a couple of things out, but at this writing, it only costs $320.
Monoprice Dark Matter 43548 Specs
| | |
| --- | --- |
| Panel Type / Backlight | IPS / W-LED, edge array |
| Screen Size / Aspect Ratio | 32 inches / 16:9 |
| Max Resolution & Refresh Rate | 2560×1440 @ 165 Hz |
| | FreeSync: 48-165 Hz |
| | G-Sync Compatible |
| Native Color Depth & Gamut | 8-bit / sRGB |
| Response Time (Measured full white field) | 7ms |
| Brightness (measured) | 377 nits |
| Contrast (measured) | 1,378:1 |
| Speakers | None |
| Video Inputs | 2x DisplayPort 1.2 |
| | 2x HDMI 2.0 |
| Audio | 3.5mm headphone output |
| USB 3.0 | None |
| Power Consumption | 25w, brightness @ 200 nits |
| Panel Dimensions WxHxD w/base | 28.5 x 22.2-25.7 x 7.2 inches 724 x 564-653 x 183mm |
| Panel Thickness | 1.7 inches (43mm) |
| Bezel Width | Top/sides: 0.5 inch (12mm) |
| | Bottom: 0.7 inch (18mm) |
| Weight | 15 pounds (6.8kg) |
| Warranty | 1 year |
Since IPS technology isn't particularly limited byspeed, manufacturers are flocking to it for their high-refresh rate panels. The Dark Matter 43548 runs at a reliable 165 Hz without overclocking and operates with equal ability on both FreeSync and G-Sync systems. It doesn't appear on either AMD or Nvidia's list of tested displays, but my testing confirmed that both technologies work between 48 and 165 Hz with no issues.
QHD at 165 Hz is an excellent balance of performance versus cost. It's not too difficult to drive a QHD monitor to 165 fps, and many displays of this spec are in the budget category. The 43548 is just $320 at this writing, making it one of the very lowest prices for a 32-inch QHD monitor running faster than 60 Hz.
The 43548 also supports HDR signals (though you'll have to switch modes manually) and there's no extra dynamic range available for HDR content. The other minus here is no extended color. Most HDR monitors have a wide gamut that covers at least 85% of the DCI-P3 color gamut, but the 43548 makes do with sRGB, which it covers in full with reasonably good accuracy. The out-of-box image looks OK, and with a few simple tweaks, it is quite good.
However, the 43548 isn't entirely barebones. You get a selection of aiming points, timers and a frame counter. And since the speed and Adaptive Sync are there too, you have everything you need for a solid gaming experience. Decent frame rates, 32-inch screen and a good picture for $320, what's not to like?
Assembly and Accessories
The Dark Matter 43548 is well packed in crumbly foam in three pieces: panel, upright and base. You'll need to grab a Phillips-head screwdriver to assemble it. After fishing the seven fasteners out of the accessory bag, I found I also had to use the included metal plate to line up the holes on the upright with the threaded fittings on the panel. It went together solidly, but it was fiddlier than most. The bundle also includes an external power supply and a DisplayPort cable.
Product 360
Image 1 of 4
Image 2 of 4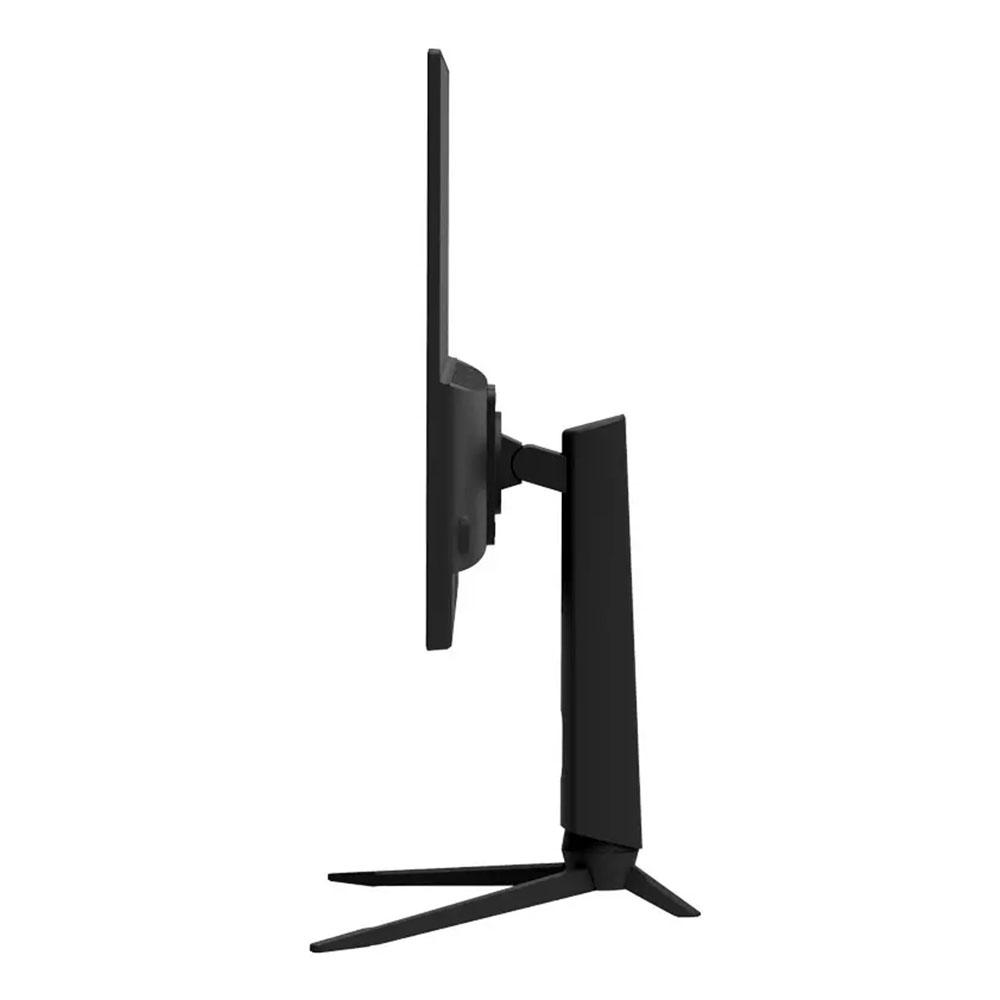 Image 3 of 4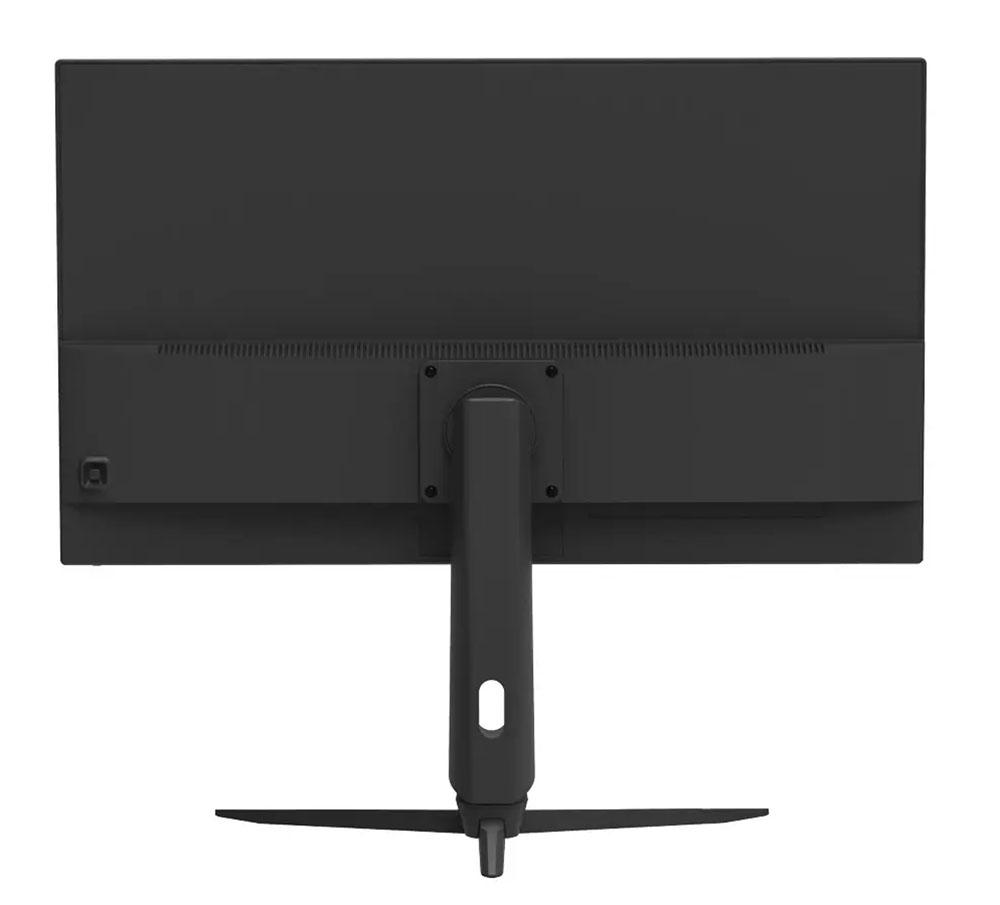 Image 4 of 4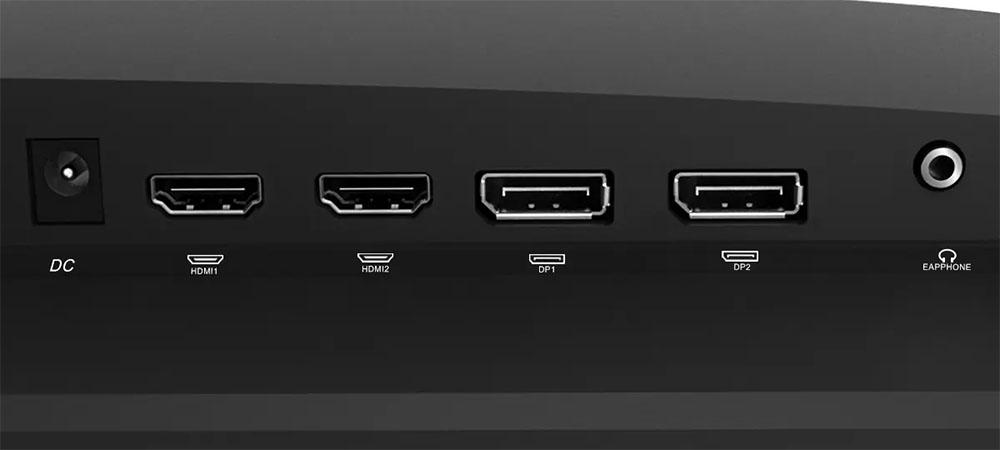 The Dark Matter 43548's styling is simple and to the point. There's nothing to distinguish it from an enterprise display/ The front bezel isn't quite flush, but it is relatively narrow for the screen size and made from metal, as is the slender but sturdy base. The anti-glare layer looks high-quality with no grain and effective reflection rejection.
The stand is a step up from Monoprice's usual offerings. Most of its monitors offer only a tilt adjustment, but the 43548 adds 3.5 inches of height and 25 degrees swivel to either side. There is no portrait function. The screen can be raised quite high thanks to a lower-than-normal mounting point on the back. It's easy to get the center of the screen to eye level while keeping the panel perfectly vertical. Stand movements are solid, but I found a little play that allowed the panel to rotate slightly.
The back view shows a slim panel and a component bulge. The thinnest part is just 10 mm while the bulge goes to 43 mm. A 100 mm VESA mount is there to accommodate aftermarket arms and brackets. You can also see the OSD joystick, which controls all monitor functions, including power. A tiny blue LED is just visible from the front when the power is on. It glows red in standby mode.
The input panel is clearly labeled and includes two HDMI 2.0, two DisplayPort 1.2 and a 3.5mm audio jack. There are no internal speakers, nor are there USB ports. The HDMI ports will work with consoles running up to 120 Hz with Adaptive-Sync. For the full 165 Hz from a PC, you'll have to use DisplayPort.
OSD Features
Pressing the 43548's joystick on the back lower right brings up a well-stocked and easy-to-navigate menu. It's divided into six sections and includes three settings memories for user-created configurations.
Image 1 of 4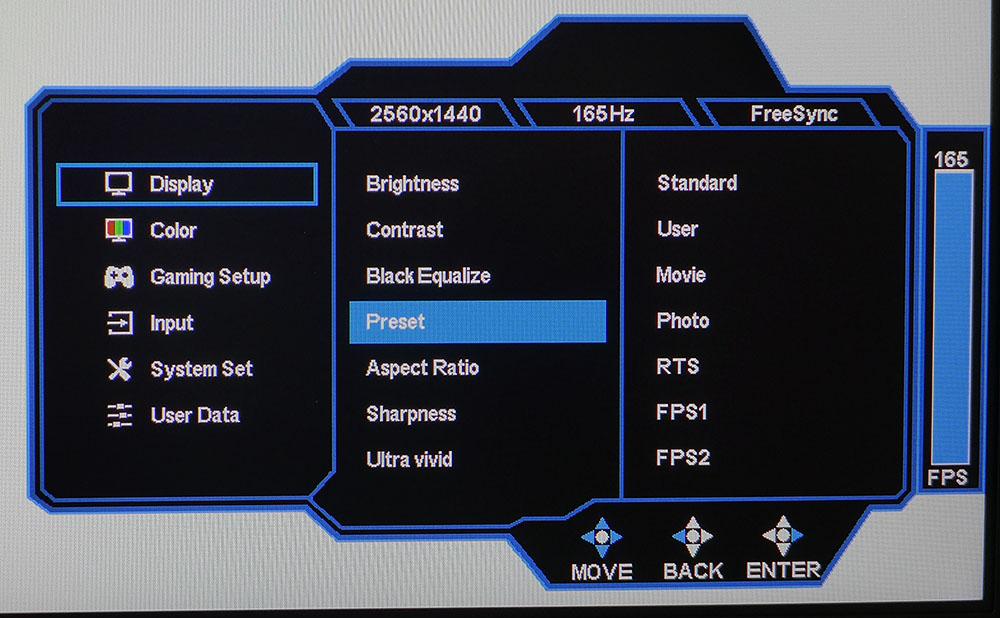 Image 2 of 4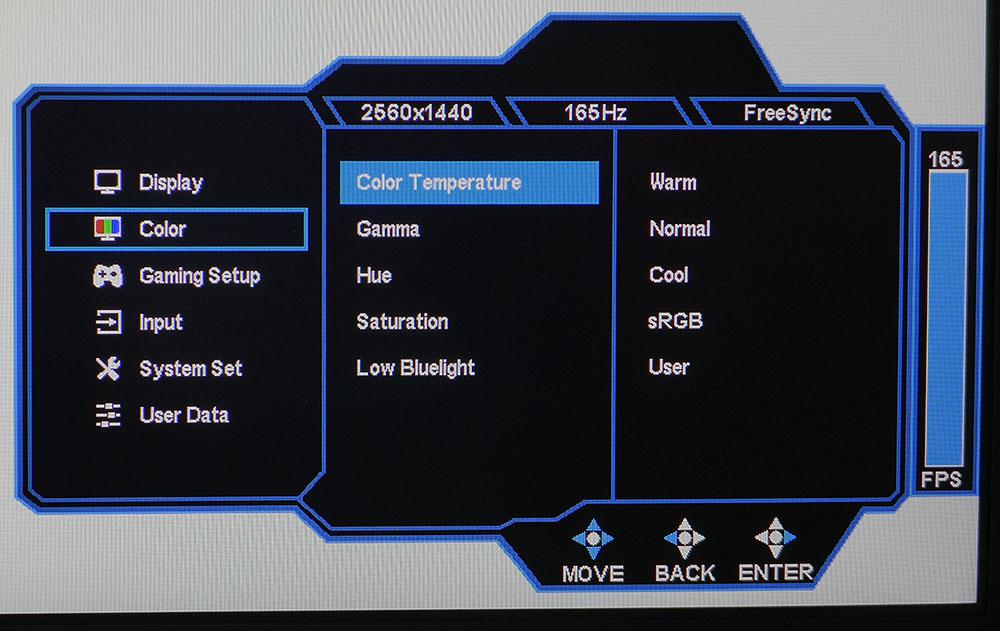 Image 3 of 4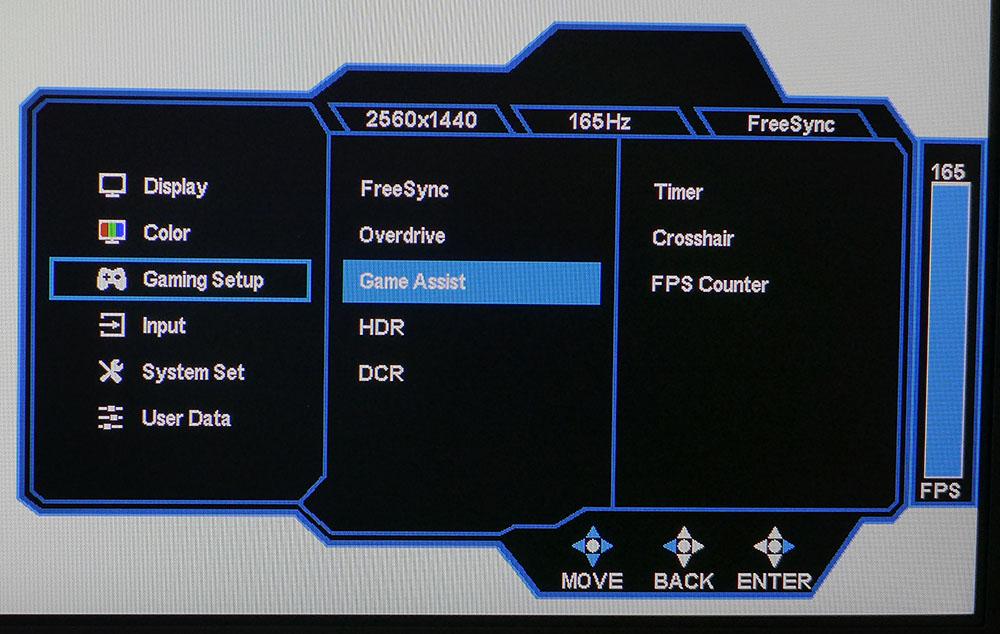 Image 4 of 4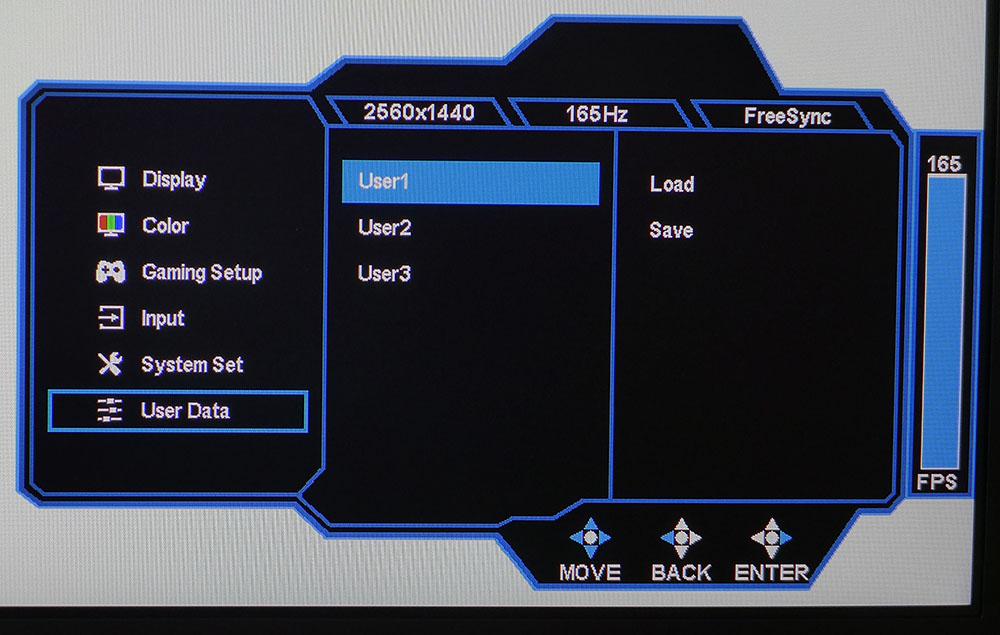 There are seven picture modes, two for first-person gaming and one each for real-time strategy, movie, photo, user and standard. User leaves all settings available while the others lock out different options. The Display menu also includes a black equalize option to raise the shadow detail visibility. The sharpness and ultra-vivid settings add edge enhancement which creates outlines around contrasting objects. Both are best left in their default positions.
In the color menu, you can choose between four color temp presets or calibrate the user mode as I did. You also get three gamma presets that measure very close to their indicated values with good tracking. If you want to alter the color gamut, there are hue and saturation sliders. These are best left in their default positions. The low blue light slider has four settings that change the color temp for reduced eye fatigue when reading.
In Gaming Setup, you get a countdown timer, crosshair selection and a frame rate indicator. You can toggle Adaptive-Sync and choose one of three overdrive options. The middle one offers good blur reduction and no ghosting. When you input an HDR signal, you'll have to visit this menu and turn on the 43548's HDR mode manually, then turn it off again when going back to SDR. DCR is a dynamic contrast option that broadens the luminance range for SDR content. The effect is subtle, but there are no downsides to its use.
When you've found your favorite settings, you can save them to one of three memory slots that you can change with just a few clicks. This is feature should come with every computer monitor.
Monoprice 43548 Calibration Settings
The 43548's out-of-box image is a bit flat with a cool look thanks to grayscale tracking that is too blue. Gamma tracks well and the color gamut represents the sRGB spec well. With one tweak to the user color temp, the picture greatly improves with solid tracking and color accuracy. I also found it was necessary to select the user color temp to see the monitor's maximum brightness. The fixed temps limit the peak to 287 nits while User ups that to 377. The 2.2 gamma option is accurate and if you want a lighter or darker presentation, those options are available. Below are the settings I used for my tests and gameplay.
For HDR content, you must first switch the 43548 into HDR mode from the Gaming Setup menu. This is true whether you use Windows Control Panel or an HDR-specific app or game. All image settings are locked out in HDR mode.
| | |
| --- | --- |
| Picture Mode | User |
| Brightness 200 nits | 45 |
| Brightness 120 nits | 9 (min. 103 nits) |
| Contrast | 50 |
| Gamma | 2.2 |
| Color Temp User | Red 39, Green 40, Blue 39 |
Gaming & Hands-on
The 43548 is a solid all-around display that is both useful and entertainment worthy. For SDR content, it shines with a sharp image, accurate color and good contrast. Depth and dimension are superior to many IPS panels, thanks to a 30% higher contrast ratio. Once the User color temp preset is selected, the ratio goes from just over 1,000:1 to nearly 1,400:1. That's a clearly visible improvement.
Static pictures like the Windows desktop background or graphics in Photoshop are clearly rendered with natural color. The saturation level is appropriate for the 43548's native sRGB gamut, and I only occasionally missed the extended color that comes with most HDR-capable screens. For workday tasks, this isn't an issue. When you're looking at black text on a white background, the only thing that matters is contrast and pixel density. The 43548 has ample quantities of both.
SDR gaming garnered no complaints. Though I've been a bit spoiled by large color palettes, I didn't really notice the difference after a few hours playing Tomb Raider or Call of Duty WWII in SDR mode. Color accuracy and correct gamma make a greater impact on overall quality than saturation alone. While not quite in VA territory, the 43548's IPS panel is one of the best I've seen for contrast and clarity.
Video processing was also without fault. Adaptive-Sync operated perfectly on both FreeSync and G-Sync machines where I was able to max the frame rate at 165 fps in most gaming scenarios. The overdrive worked well without causing artifacts, and the response was fast enough for my average skills.
The only real flaw here is the HDR image. Without an extended color gamut, it looks harsh and washed out. The tone mapping is correct, so there is no loss of detail, but colors just looks drab in games like Doom Eternal and Call of Duty WWII. I preferred to enjoy these titles in SDR mode. HDR offered no additional contrast either. One positive note though, is that you can turn on the 43548's HDR mode without using a game's HDR mode for a different look. It could be called an HDR emulation, and I won't say it is better, just different. Color actually looks more saturated, and contrast is slightly deeper. However, highlight and shadow details are a little crushed, making it harder to play in dark scenes. It's something I suggest trying at the very least.
Any negatives about the 43548's HDR performance should be qualified with a reminder about its $320 price tag. If you simply see it as an SDR gaming monitor, it offers more than ample performance with flawless Adaptive-Sync and very good video processing. And it's easier to keep frame rates high thanks to its QHD resolution. With that in mind, it's hard to complain.