Razer just debuted its newest webcam, the Kiyo Pro Ultra, which has the "largest image sensor ever used in a webcam" (according to Razer). The Kiyo Pro Ultra is the company's first 4K webcam and features AI-powered face tracking as well as an HDR mode. It's available on Razer's website today for $299.99 — which is pricey, but in line with other similarly-equipped 4K webcams. 
The Kiyo Pro Ultra uses a Sony 1/1.2-inch Starvis 2 sensor with a pixel size of 2.9 micrometers, and has a F/1.7 aperture lens to let in more light. I had a chance to see the Kiyo Pro Ultra in action at Razer's CES suite, and while the picture looked pretty good (too good, like all 4K webcams, in my opinion), I wouldn't say that it looked shockingly well-lit compared to the low-light performance of other 4K webcams.
It's a large webcam — though, Razer was quick to point out, not as large as the Elgato Facecam Pro — but it features the same round, lens-focused design as its predecessor, the 1080p Kiyo Pro, one of the best webcams. Like the Kiyo Pro, this webcam comes with a physical dust cover that slides easily over the lens to protect it from dust and scratches.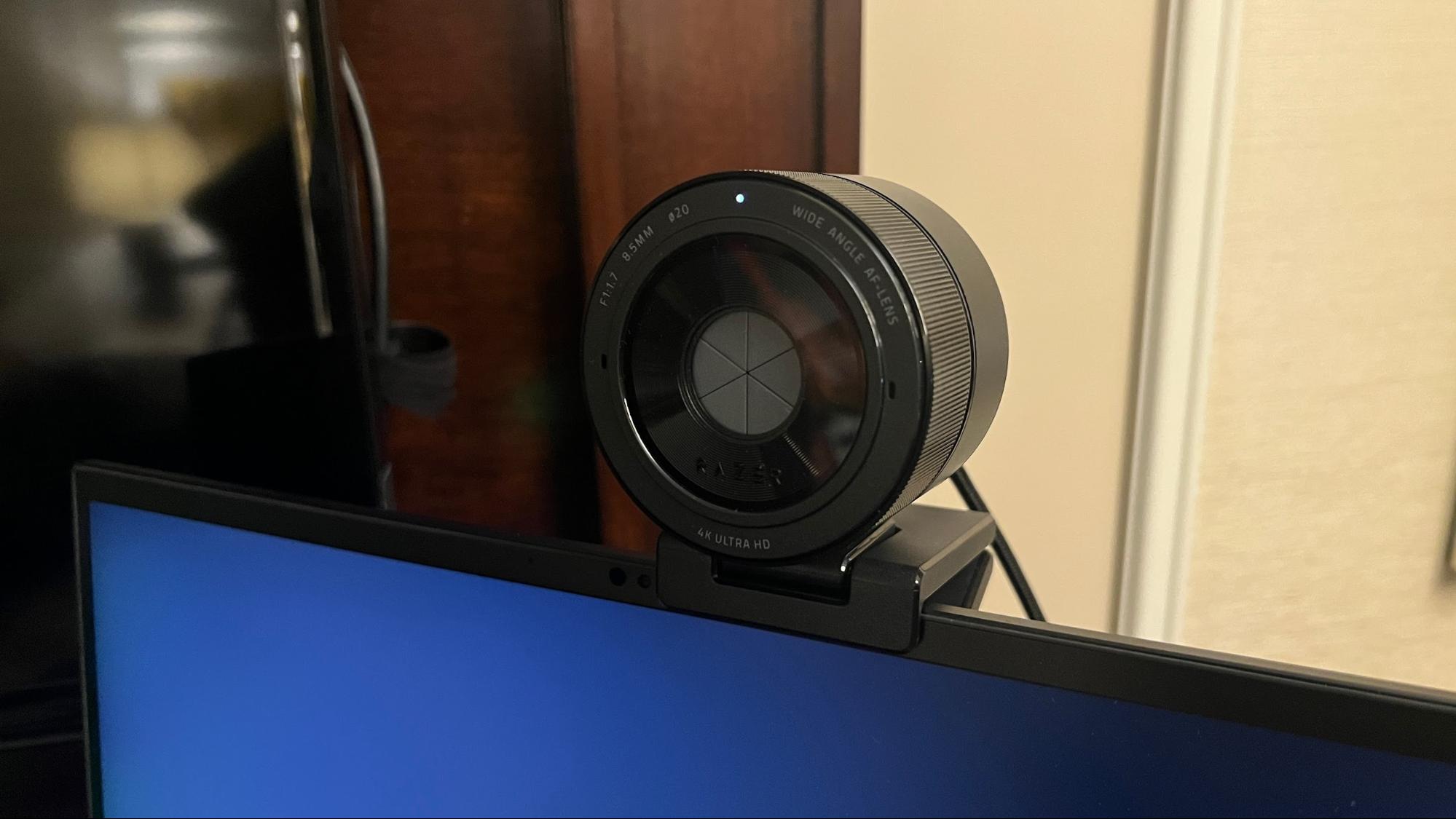 Unlike the Kiyo Pro, the Kiyo Pro Ultra also features a built-in physical privacy shutter, which is situated behind the glass and opens and closes with a twist of the ring surrounding the lens. I'm paranoid, so I love to see a physical privacy shutter, and this one is very nicely integrated into the webcam's design.
The Kiyo Pro Ultra can record 4K video at 30 frames per second (fps), or 1080p video at 60 fps, and use a "cutting-edge processor" to transcode it to 4K at a cinematic 25 fps, 1440 at 30 fps, or 1080p at 60 fps while streaming. It can't record 4K video at 60 fps, so the Elgato Facecam Pro remains the only webcam that can record in that resolution.
It features AI-powered face tracking, which is designed to keep your face in the center of the picture while applying a background blur with a bokeh effect. Notably, Razer said this doesn't require any extra software, which would suggest you don't need Synapse for that feature. For those who do use Synapse, the Kiyo Pro Ultra will have a number of settings you can change in the software, including the pan, tilt, ISO and shutter speed.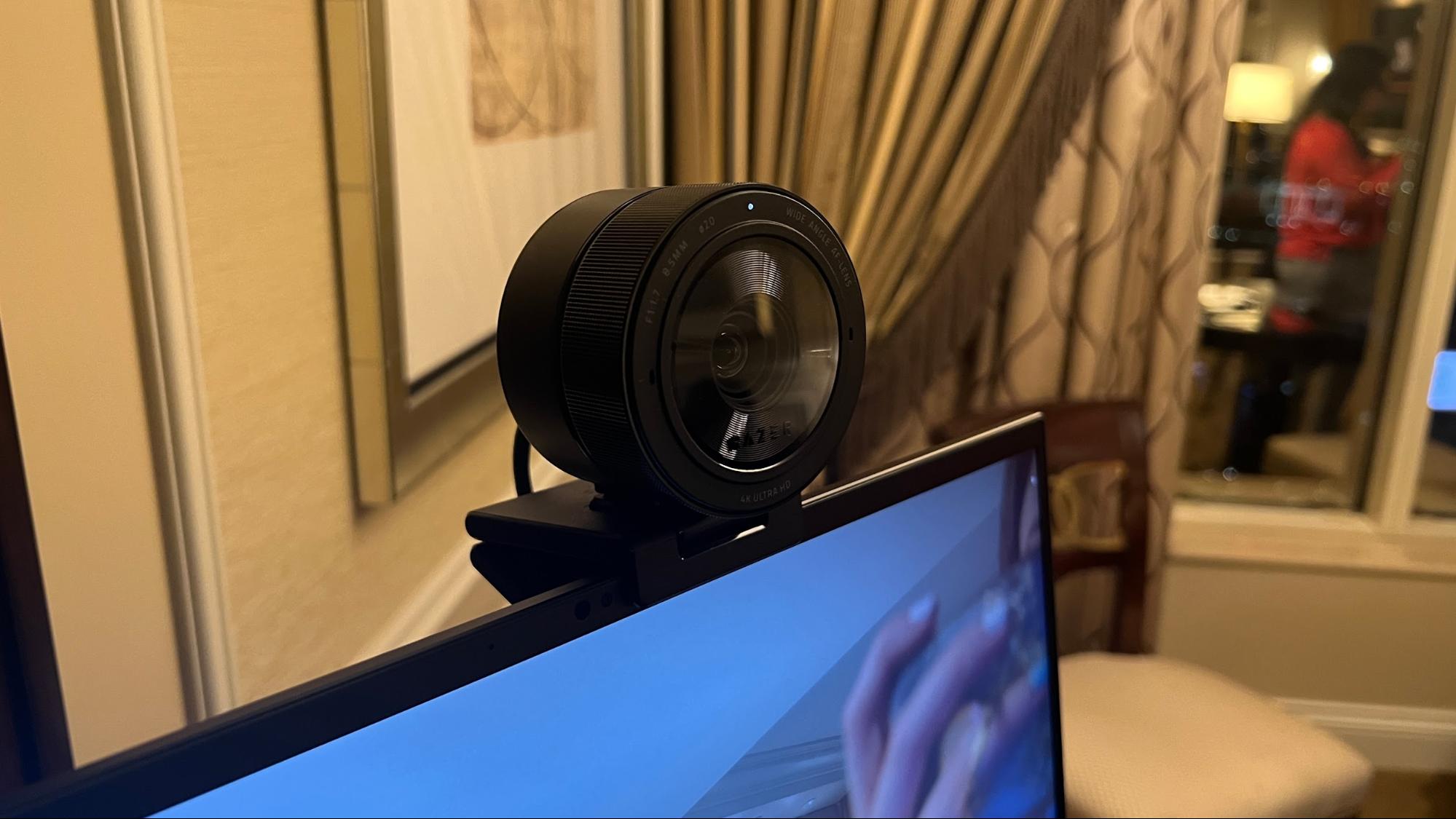 It also supports High Dynamic Range (HDR) — but only at 30 fps — and Razer says the camera can correct over or underexposure and adjust lighting and contrast on the fly.