In line with what is clearly a 2023 trend for gaming laptops, Razer's latest blades sport taller 16:10 displays, which also bumps the diagonal dimension of the displays up an inch.
Razer is touting a nebulous "up to 35% more graphics power per cubic inch" metric, with "Nvidia's GeForce next-gen laptop GPUs" alongside Intel's new 13th Gen Core i9 HX CPU, with 24 cores and up to 5.6 GHz clock speed. 
Every configuration of the 16-inch model will use an Intel Core i9-13950HX, but GPUs will range from the RTX 4060 to the RTX 4090. The laptops will start at 16GB of RAM and 1TB of storage, with the most expensive configurations packing 64GB of memory and a 2TB SSD.
The display is also a focus on the Blade 16, offering what Razer is calling the world's first dual-mode Mini-LED display. This gives you 4K+ (given the aspect ratio, that's likely 3840×2400) resolution at 120 Hz for "creative" applications, while in "gamer" mode, the screen switches to a "native" FHD+ (1920×1200) resolution at 240 Hz. With the Mini-LED backlight, comes 1,000 nits of peak brightness and 100% of the DCI-P3 color gamut.
The Blade 16 is also barely bigger than its 15 predecessor, with Razer touting a less than 1 cm increase in the front-to-back dimension, to accommodate the taller display. The laptop also sports a new 95.2 Wh battery, up from the max of 80 Wh on the Blade 15, and includes a 330W GaN charger.
Razer will offer the Blade 16 in a number of configurations, starting at $2,699 – $200 more than the current starting price of the now last-gen Blade 15 configurations.
If you are willing to trade portability for more graphics power and screen size, then the Blade 18, which Razer says will start at $2,899, might be more your speed. It will also of course sport Nvidia's latest-gen laptop graphics, from the RTX 4060 to the RTX 4090, and Razer says the Blade will deliver the maximum TGP (max power envelope) of all GPU options, as well as max TDP on Intel's 13th Gen Core i9-13950HX CPU. This should lead to about the best gaming performance you can get on a laptop, at least without overclocking – although we will of course have to test that once we get one in for review. 
To achieve this level of performance (we imagine the top-end 40-series graphics chips will be quite thermally demanding, if the desktop models are anything to go by), Razer has actually increased its chassis size a bit, making the Blade 18 0.86 inches thick (up from 0.78 in the Blade 17).
The 18-inch screen on the Blade 18 is QHD+ (2560×1600) resolution 240 Hz panel, with no mention of a 4K+ option. In fact, Razer says this panel will come with all models of the Blade 18, despite configuration. While that may be disappointing to some, it's likely down to the shift to the 18-inch 16:10 panel, which is still quite new but seems to be a trend that's becoming commonplace quickly in the gaming laptop space. So we'd expect more screen options next year, if not later in 2023 in refresh as more 16:10 panel options hit the market.Razer is strongly emphasizing the Blade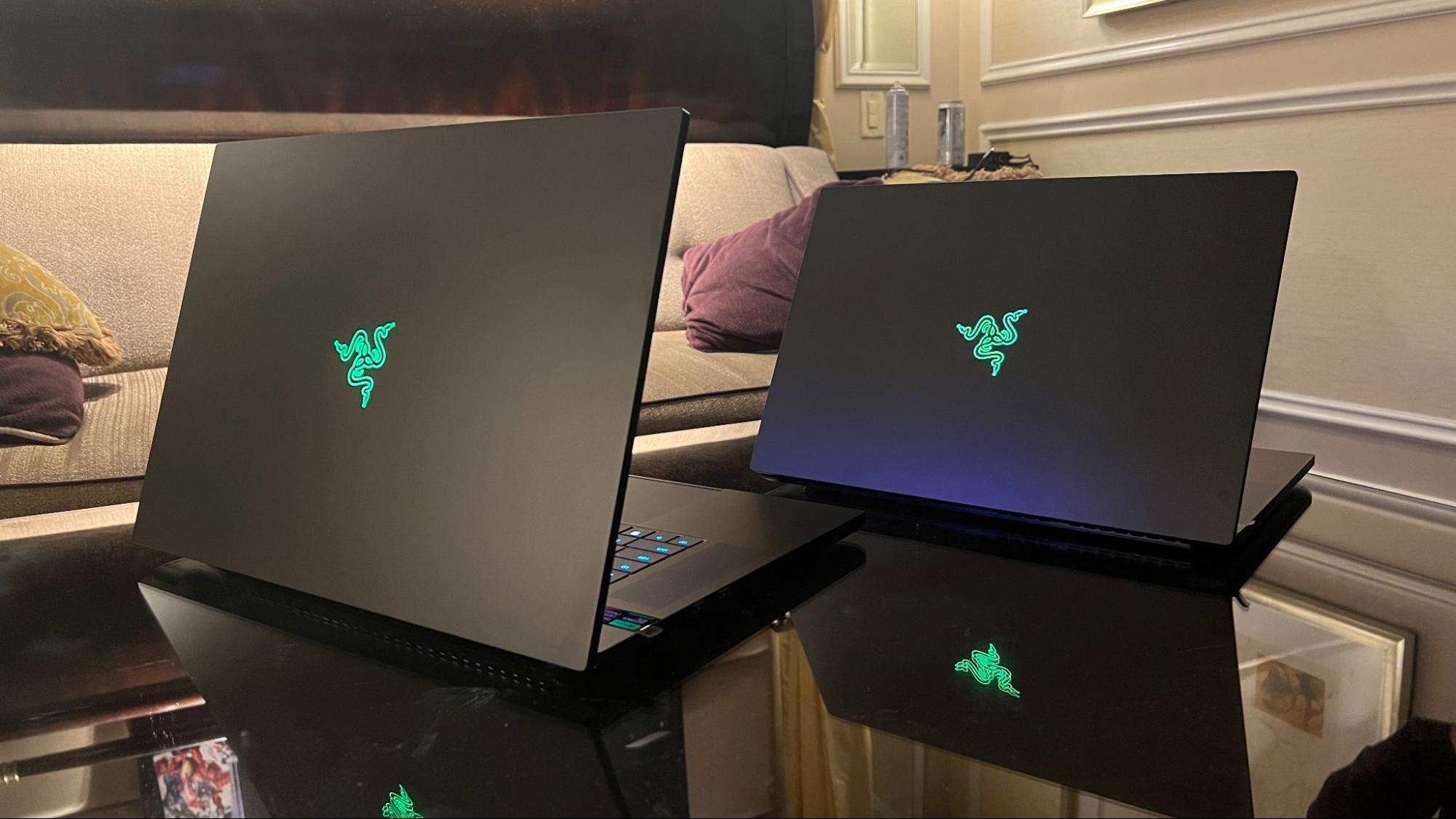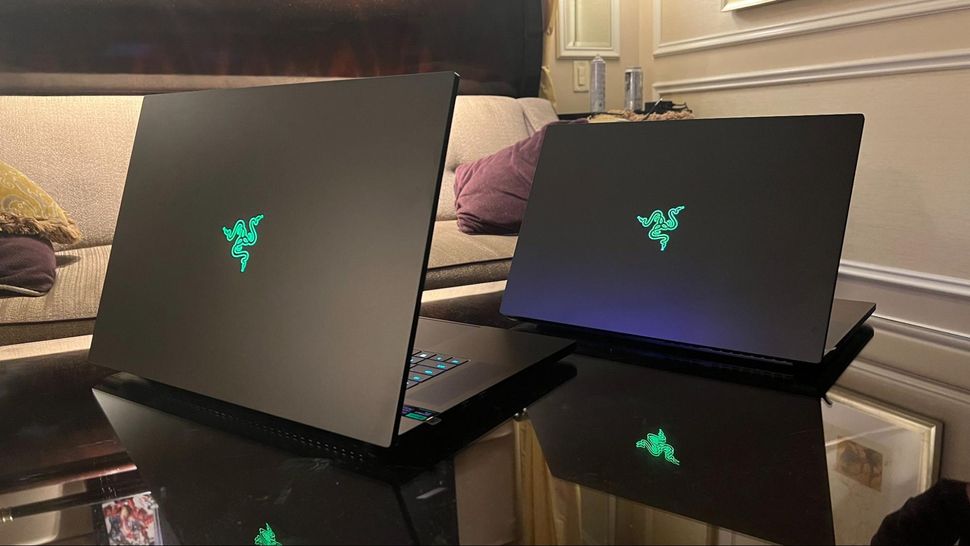 18 as a desktop replacement. And as such, the company says the laptop will be upgradeable, although the company didn't detail the extent of this. We know it starts with 16GB of RAM, but can max out at 64GB, while storage will start at a 1TB SSD, but there's an open second slot. If you were to fill both SSD slots yourself, you could have 8TB of storage in this laptop.
Both the Blade 16 and Blade 18 are set for "Q1 2023" releases.