Baka, a Chinese PC hardware enthusiast and content creator, has attempted to use a modern gaming PC equipped with Intel's Core i9-13900K processor and Asus's GeForce RTX 4090 ROG Strix graphics card at subzero temperatures outside in the city of Mohe for a night, reports WCCFTech. To a great surprise, the hardware not only worked fine for some time, but actually survived the experiment. 
Modern high-end processors and graphics cards for desktops dissipate so much heat that usage of advanced liquid coolers is recommended for CPUs, whereas graphics boards come with rather monstrous three-wide triple-fan air cooling systems. But such sophisticated coolers apparently aren't necessary if the temperature falls between -30 degrees Celsius to -53 C (-22 degrees Fahrenheit to -63.4 F) outside and you can ensure that that the hardware does not short circuit. 
At first, Baka just installed her PC outside and removed its side panel, as it did not let her film the insides at such temperatures. But at -30 C and -40 C, liquid in the closed-loop 360-mm liquid CPU cooler froze and the device simply stopped working. To cool down the processor, she had to install Noctua's NH-P1 passive heatsink and build a monstrous air compressor out of dozens of high-pressure server fans that created sound that was as horrific as the compressor looked.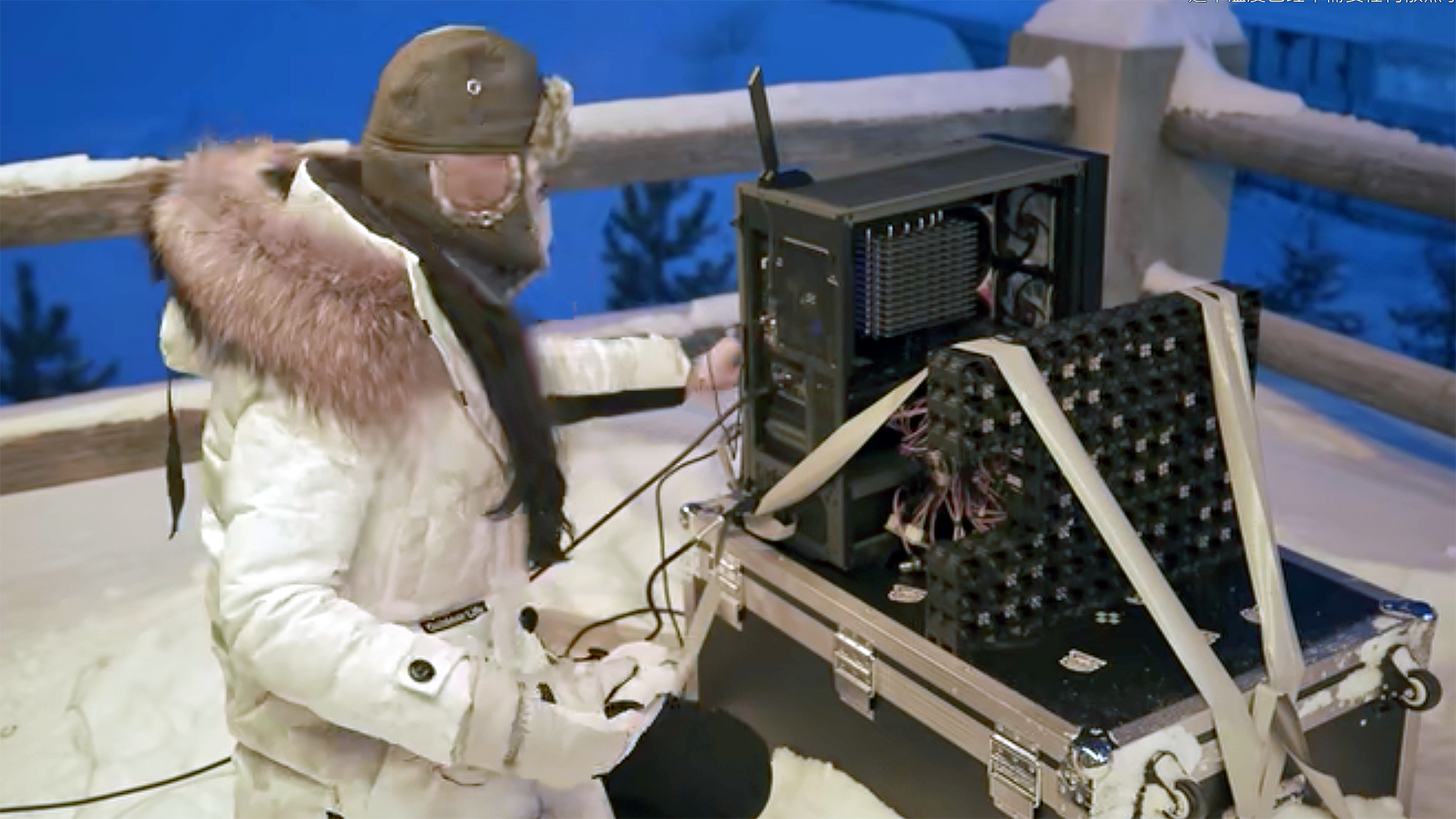 But it worked out just fine. The CPU temperature dropped to 10°C to 15°C and the 24-core Raptor Lake processor — the best gaming CPU you can get these days — had enough thermal headroom to hit 6.18 GHz. Temperature of Nvidia's GeForce RTX 4090 — the best graphics card available today — dropped to -40°C at idle and never went past 30°C under high loads. The machine survived at subzero temperatures for a couple of nights, although it is unclear how significantly hardware degraded when working in such mode. We would be particularly concerned about DRAM and 3D NAND memory chips as well as things like MACs, DACs, and capacitors.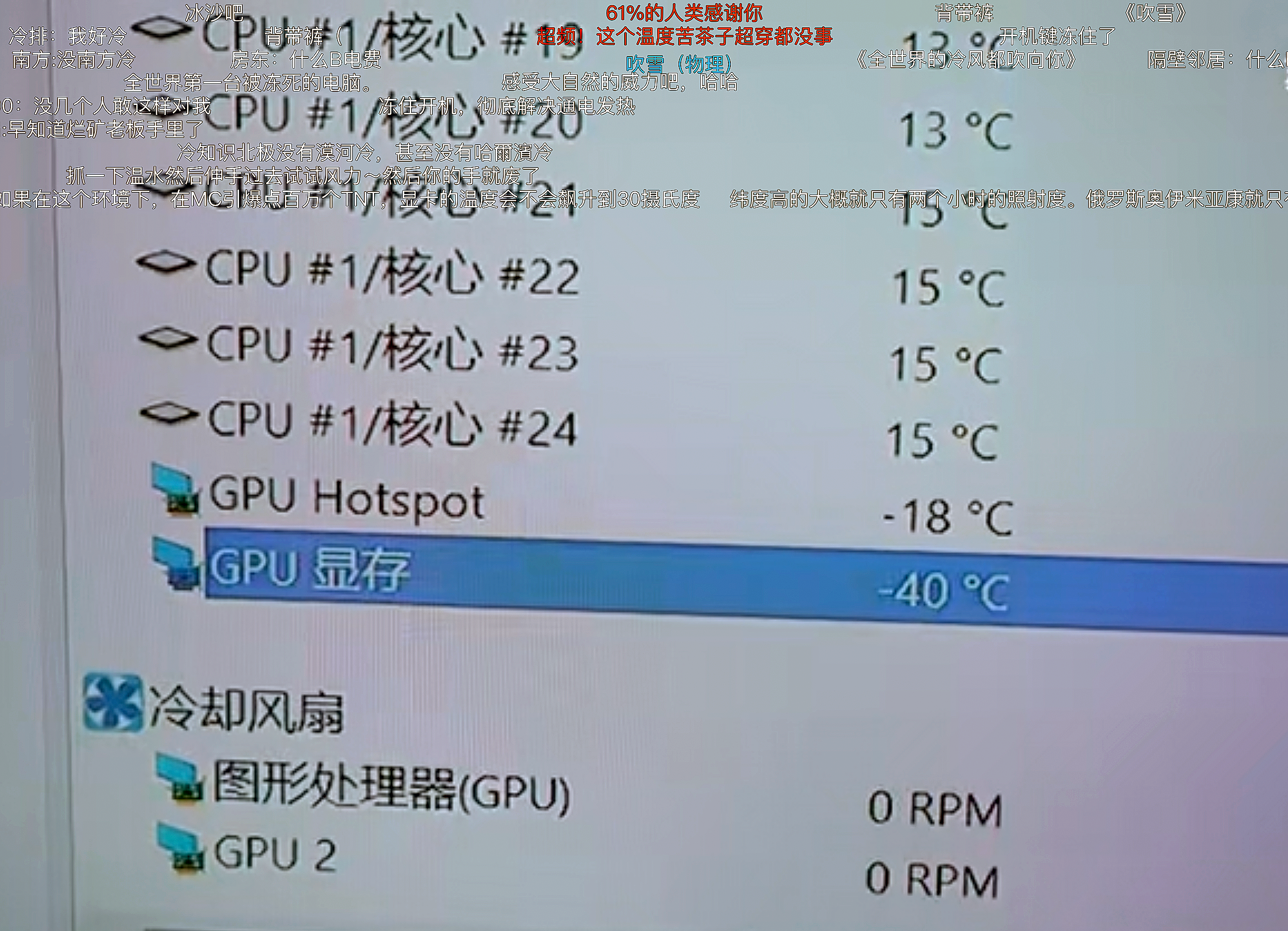 Baka used the system for some to play some Minesweeper, but did not attempt to overclock the CPU and the GPU. This is probably because it was pointless to compete against extreme overclockers who use liquid nitrogen(-90°C).
In any case, while it is hardly possible to use high-end PCs in a freezer for prolonged periods, the experiment looks like a lot of fun.