A mini PC packing an off-roadmap Alder Lake-N chip has been spotted by Liliputing. The new Intel Processor N95 chip was found in a mini PC sold on AliExpress with a barebones version available starting at $190 and a fully populated model (32GB RAM, 1TB storage, and Windows 10 or 11 activated) for under $350. What is this mystery N95 processor? We have dug around to find out.
If you are looking for a quiet and compact PC which will be used for light workloads, Intel's Alder Lake-N processors have recently started to appear in barebones and pre-built systems. These Intel 7 fabbed chips all feature four Alder Lake 'Gracemont' efficiency cores (4C/4T) running at up to 3.7GHz, and accompanied by Intel UHD Graphics with 4K/60 Hz support for up to three displays.
If you click though Intel's Ark database you will find just two of these processors are supposed to be in the family; the Intel Processor N100 and Intel Processor N200. However, some searching of the database paid dividends and surfaced a specifications page for the Intel Processor N95. Putting all three chips in Intel's comparison tool made it a cinch to see that the Intel Processor N95 was somewhat different.
The most immediate difference visible is that the N95 has a TDP of 15W, significantly higher than the 6W of the other chips. However, its max turbo clock at 3.4 GHz is tied for last place with the N100. Many other specs are the same until we hit the graphics section, where we see that the iGPU on the Intel Processor N95 runs significantly faster at 1.20 GHz, vs 750 MHz for the other members of the Alder Lake-N family. It has the disadvantage of fewer EUs though; only 16, compared to 24 and 32 for the Intel Processor N100 and N200, respectively.
The Intel Processor N95 thus looks like some spare silicon that Intel couldn't get to run as efficiently as the other Alder Lake-N chips but saved them from e-waste by upping the TDP and selling them to Chinese OEMs for mini PCs and suchlike.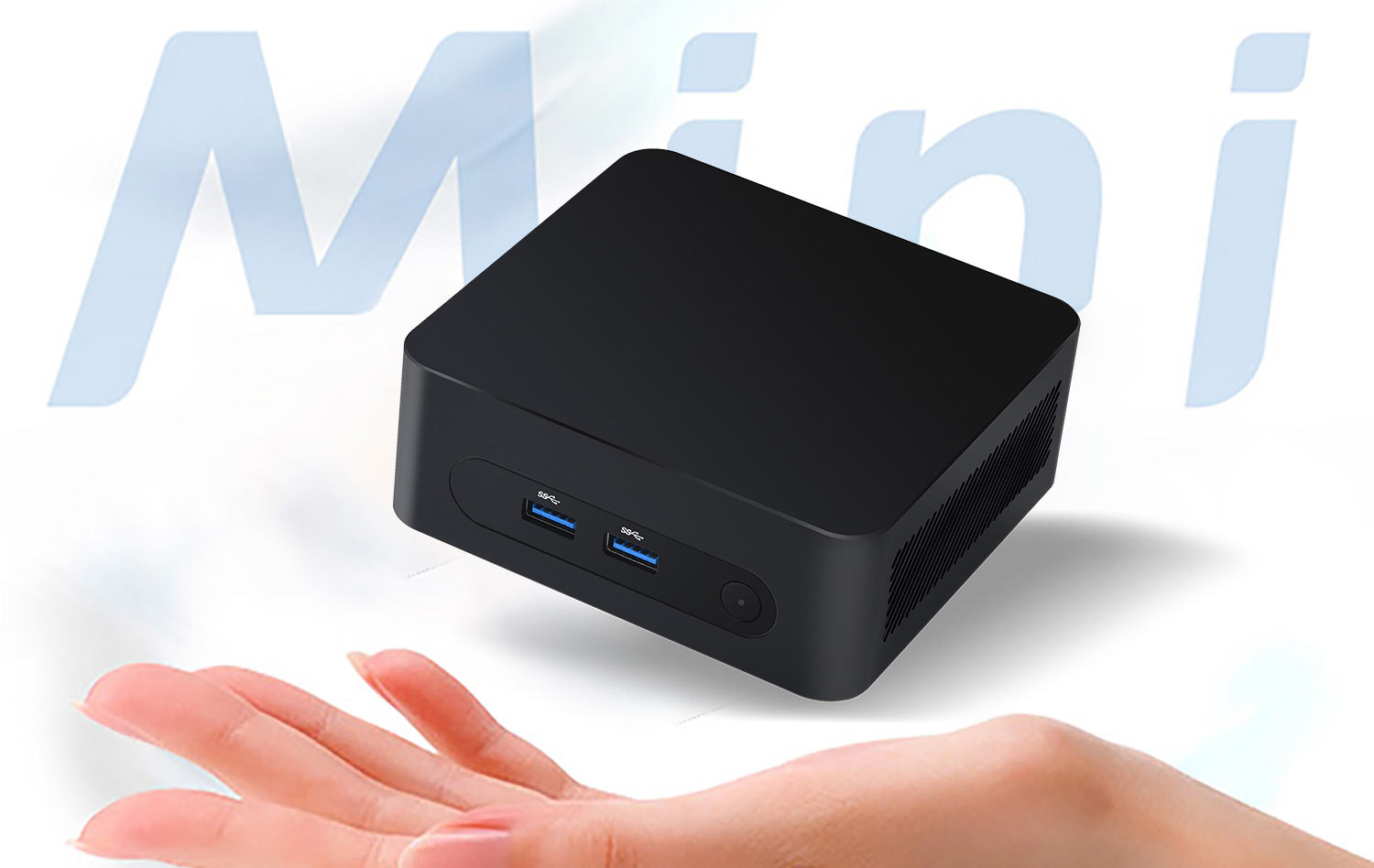 Within the AliExpress mini PC, the N95 chip is cooled by a 'copper fan'. Other components in the 113 mm x 106 mm x 42 mm (4.4 x 4.2 x 1.7-inches) chassis include a DDR4 SO-DIMM slot, PCIe 3.0 M.2 2280 and M.2 2242 slots for up to two SSDs and built-in Wi-Fi 5 and Bluetooth 4.2. The ports selection is adequate with 2x HDMI 2.0, a 2.5GbE port, 4x USB 3.2 Type-A ports, as well as an audio jack and 12V/4A DC-input. This particular mini PC weighs 240 grams (8.5 ounces) and can easily be fitted to the back of a monitor or a wall.
Earlier in the week Liliputing also spotted the similar size, spec and feature-packing Morefine M9 mini PC with 6W Intel Processor N100, though it still featured a cooling fan. The Morefine M9 is a $199 barebones offering at AliExpress.