A new video featuring the Corsair MP700 PCIe Gen5 NVMe 2.0 SSD burst onto the firm's official YouTube channel a few hours ago, but before anyone could download and save it for posterity, it vanished. Thankfully, the team at OC3D captured some of the information shared before the video was updated to 'private' status.
We reported on the first details of the Corsair MP700 back in August 2022, optimistically looking forward to it becoming available later that year. Now we are firmly into 2023 and still waiting to enter this new era of storage performance.
Some of the touted specifications of the Corsair MP700 are as follows:
Up to 10,000 MB/s sequential read speeds
Up to 9,500 MB/s sequential write speeds
It is up to 40% faster than the current MP600 Pro XT PCIe Gen 4 SSD
Uses high-bandwidth NVMe 2.0 interface
Employs high-density 3D TLC NAND flash
Uses the Phison E26 controller
Enjoy full potential with AMD AM5, and some Intel 600 and 700 series chipset motherboards (check product
We had one top-down image of the Corsair MP700 PCIe Gen5 NVMe 2.0 SSD previously, and thanks to the video gaffe, we now have a much clearer view of what is expected to be the shipping product. We can see that Corsair is simply rebadging the Phison reference design for this new storage product. We aren't sure whether that is why Corsair is so shy about it, but the pictures of a Phison reference model, the CFD Gaming PCIe 5 SSD, and a Patriot Memory PCie 5 SSD we saw at CES 2023 look identical.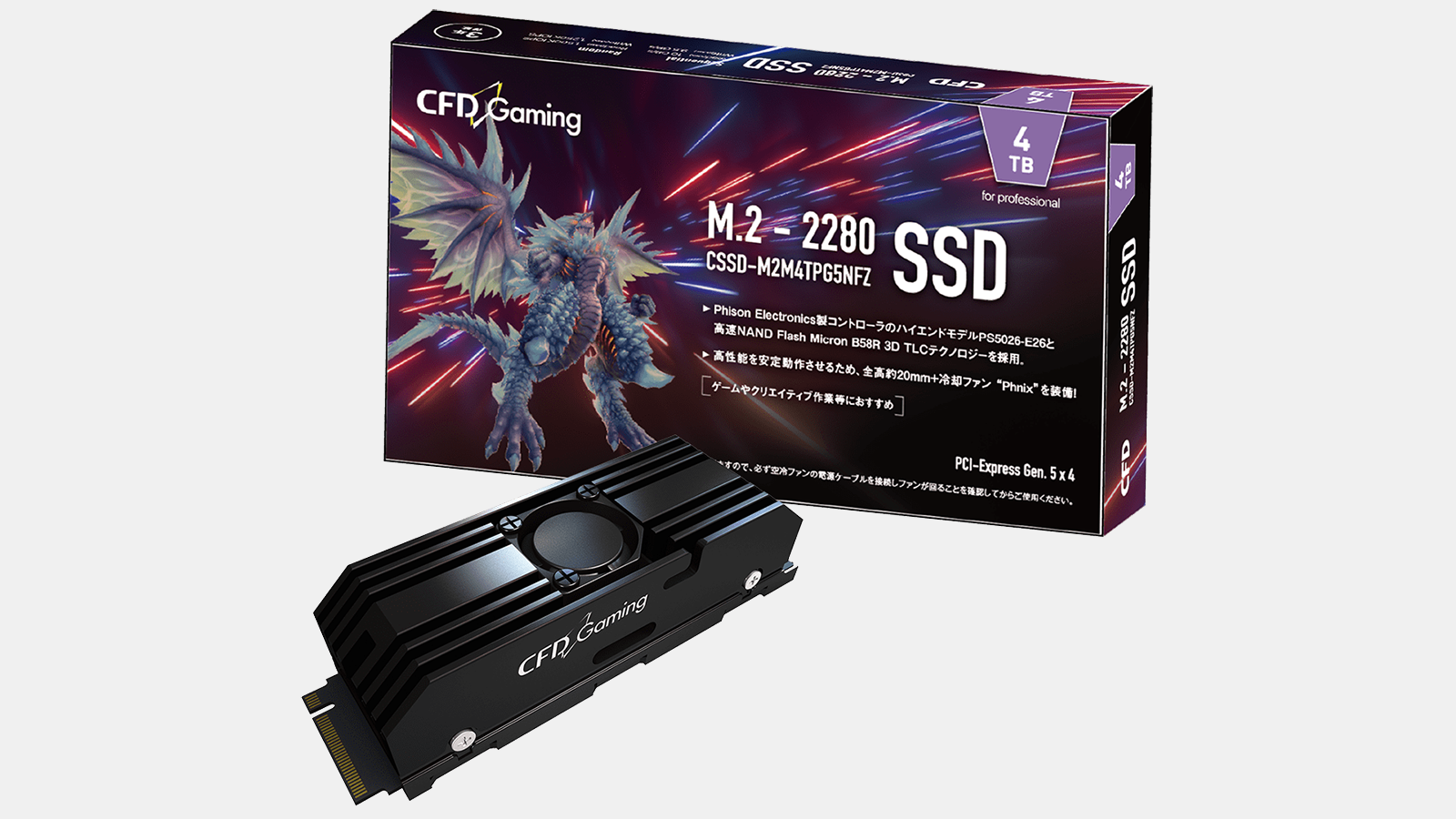 The pictures show that this PCIe 5 M.2 SSD design has a much more substantial cooling solution than previous generations might have required. The thumb-thick storage stick features a black aluminum finned heatsink with a tiny active fan. According to the Corsair blurb accompanying the expunged video, this heatsink "helps manage temperatures and reduce throttling." So, no promises are made about eliminating throttling…
We still don't have pricing or a definitive release date for the MP700 PCIe Gen5 NVMe 2.0 SSD, but it is expected to debut sometime during Q2 this year. When it eventually arrives, we are pretty sure the Corsair MP700 is going to be a contender for our Best SSDs of 2023 feature, which we always strive to keep updated.