Tiny11 is an OS that lives up to its name by shrinking a standard Windows 11 install down from 20GB+ on disk to approximately 8GB and "runs great" on a system with just 2GB of RAM. In addition, the installation ISO, available now, is just 3GB. However, there are some things you must consider before setting up a Tiny11 system.
It's finally here!Based off of Windows 11 Pro 22H2, tiny11 has everything you need for a comfortable computing experience without the bloat and clutter of a standard Windows installation. https://t.co/yM1Ip2ljjB pic.twitter.com/Tg5PWUZU1QFebruary 2, 2023
See more
Developer NTDev explains that Tiny11 can be shrunk further by applying drive compression. The "bare minimum" of apps includes the standard payload of accessibility tools intact, and long-established Windows staples like Calc, Notepad, Paint, and so on remain. Moreover, the Microsoft Store is still there, so you can install various Windows apps and tools you miss.
Some moderately important things are missing, though. This OS install "is not serviceable," notes NTDev. ".NET, drivers and security definition updates can still be installed from Windows Update," so this isn't an install which you can set and forget. Moreover, removing the Windows Component Store (WinSxS), which is responsible for a fair degree of Tiny11's compactness, means that installing new features or languages isn't possible. If you install and enjoy Tiny11, we guess you will have to look out for ISO updates as major feature revisions of Windows 11 arrive.
Breaking down the headlining 8GB install figure, NTDev reveals that the actual OS files take up 6.34GB of space, while the apps that survived the chopping block take up 1.59GB.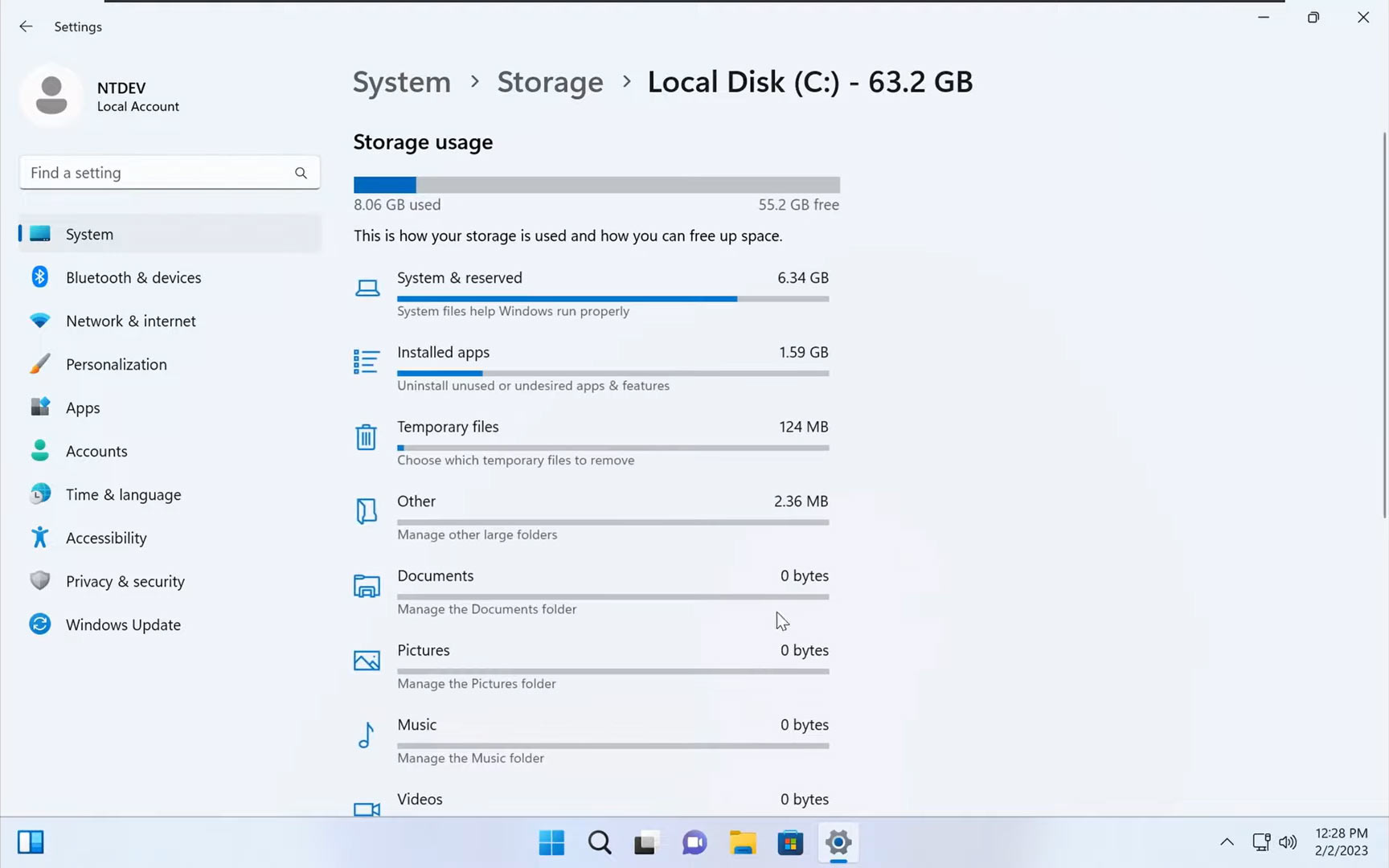 Tiny11 also includes some low-level changes made popular by tools like Rufus. For example, by default, Tiny11 uses a local account, though the option of setting up an online account remains. However, please note that features like Widgets in Windows 11 still require a Microsoft Account to work.
Another under-the-hood change that may appeal to PC tinkerers, particularly those on lower-end and older hardware, is the removal of various hardware restrictions. In testing, NTDev said that Tiny11 could "run great" on a system with just 2GB of RAM. Moreover, those blocked from upgrading their Windows 10 installations due to processor generation or TPM hurdles will be able to use the Tiny11 ISO to get onboard with Microsoft's newest OS.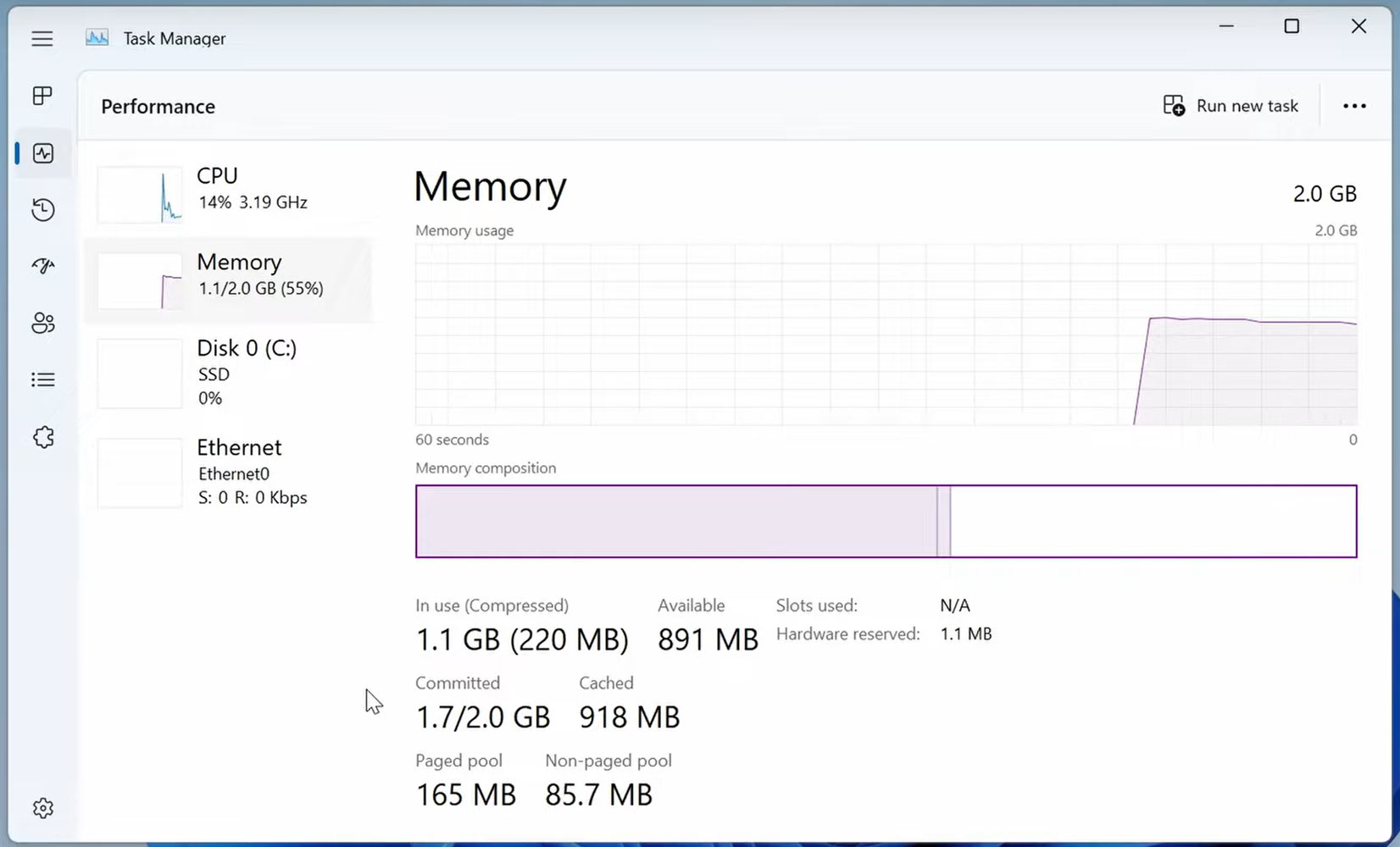 Tiny11 is available to download now from https://archive.org/details/tiny-11_202302. The ISO is available to download directly or via the BitTorrent protocol. Whichever you choose, the resulting downloaded ISO will be approximately 3GB.