In early January, AMD announced its hotly anticipated Ryzen 7000 processors with 3D V-Cache tech during the CES. We are still waiting (im)patiently for reviews and availability, but in the meantime, there are signs that reviewers are getting to grips with these chips. Today, BenchLeaks unearthed one of the first benchmarks we have seen with the AMD Ryzen 9 7900X3D, with the powerful GeForce RTX 4090 as its running mate, in the RTS game Ashes of The Singularity (AoTS).
The score for this 12C / 24T processor in AoTS, in the Crazy 1080p present, was an average of 9000 from three runs using DX11. Digging through the AoTS benchmark database, we found a Crazy 1080p test using the same GPU and the non-3D V-Cache enhanced version of the Ryzen 9 7900X processor  – and it scored 4800 using DX12. If these snapshot AoTS benchmarks are representative of AoTS, then AMD's 3D V-Cache implementation has precipitated a stunning 87.5% gaming performance uplift. Given that AoTS benchmark results can be inconsistent and the small sample sizes, please take this whopping uplift with a pinch of salt.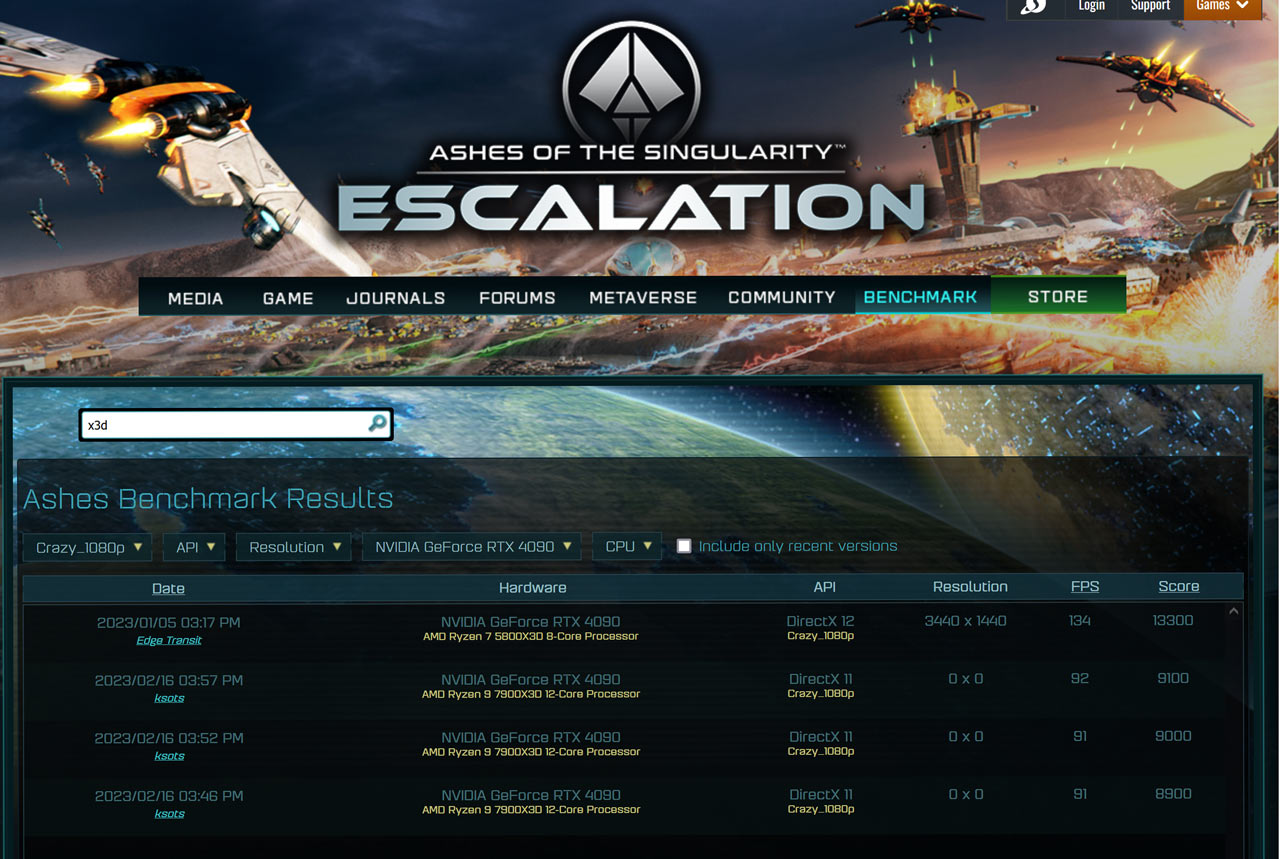 Further investigations, vindicating salt being added to the above comparison, found an RTX 4090 system with the previous-gen Ryzen 9 5800X3D 8C / 16T CPU achieved a Crazy 1080p score of 13300 using DX12.
If you remember the AMD presentation about its new Zen 4 desktop CPUs enhanced with 3D V-Cache, you will recall that the Ryzen 9 7900X3D is the mid-priced solution from the trio. You can see the outline specs of the range in the slide below, each with its MSRP.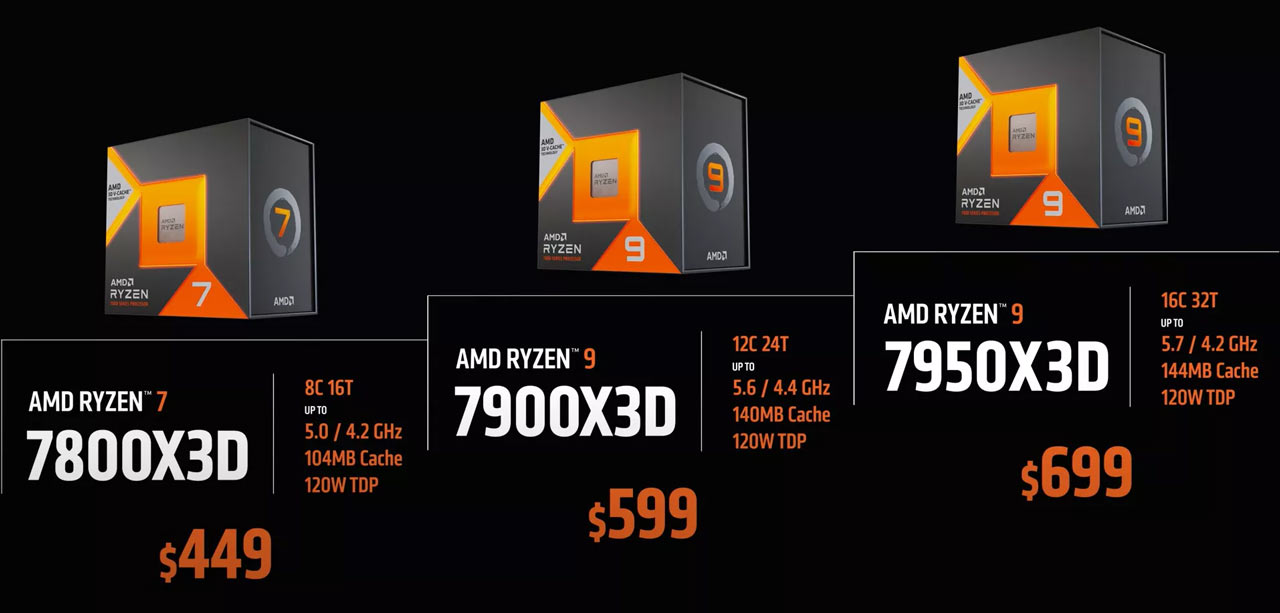 Clearly, the 12C / 24T 7900X3D would be the Goldilocks option if the pricing was dead center between its brethren. However, the 7800X3D with 8C / 16T is $150 cheaper, and the 7950X3D with 16C / 32T is just $100 more. AMD shared some first-party comparative gaming benchmarks for the 7800X3D and 7950X3D during CES, but the middle option was sadly neglected.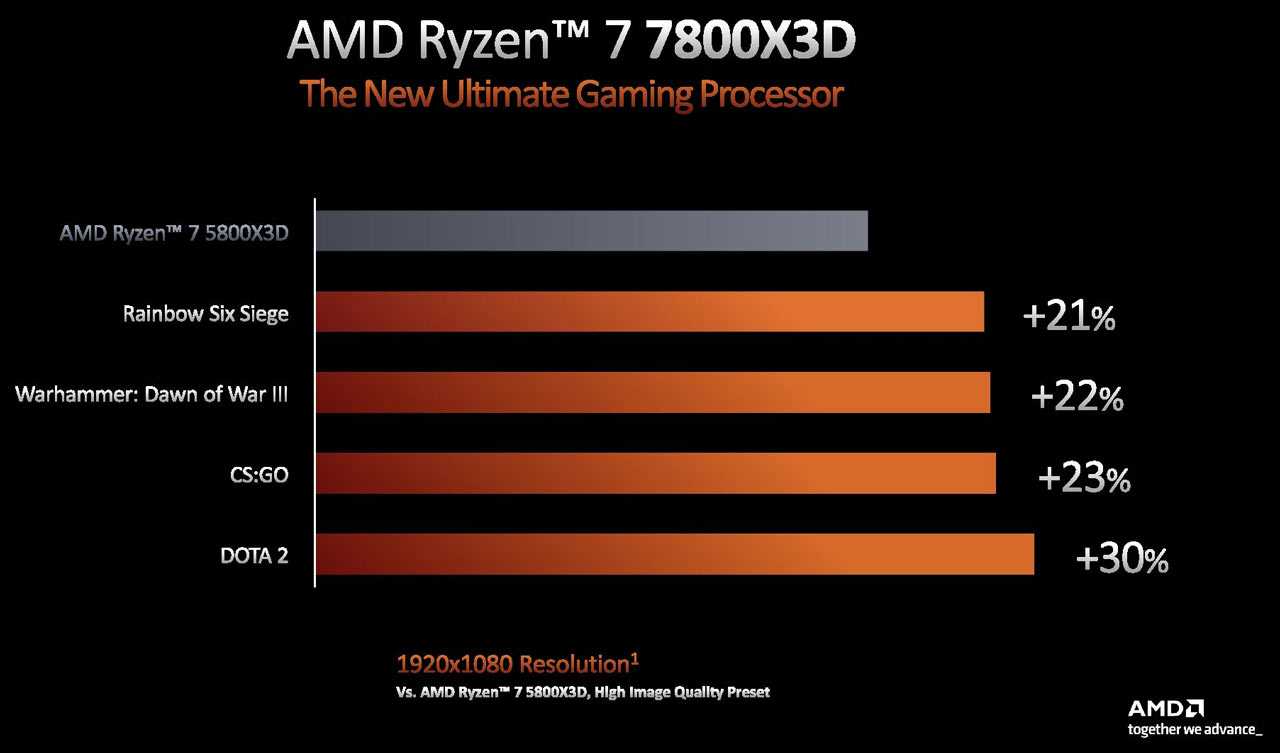 Even if AMD had shared 7900X3D benchmarks at CES, it would probably still be wise to wait for independent third-party reviews before pre-allocating your new PC building – or upgrading – budget to fit any of these choices. Please stay tuned!