Taiwanese IT manufacturer Compal has won an iF Design Award for its new Veneno laptop design. The clamshell portable's dual-hinge design uses a tilt screen, which we have seen before, but may be of most interest due to the location of the performance components and, thus, its new angle on cooling. As highlighted by Liliputing, the new Compal reference design places the heat-generating performance components in the rear hinged stand, leading to better cooling without any air venting obstructions from your desk or lap.
Compal is the world's largest ODM, and PC enthusiasts will know it as the manufacturer behind quality products from Dell (XPS, Alienware), HP (Spectre), and Apple. The designers at Compal – forever the backing singers, never the stars – must be bursting with ideas for the revolutionary and ultra-finessed laptop designs, so it is pleasing they get to indulge in design projects like this.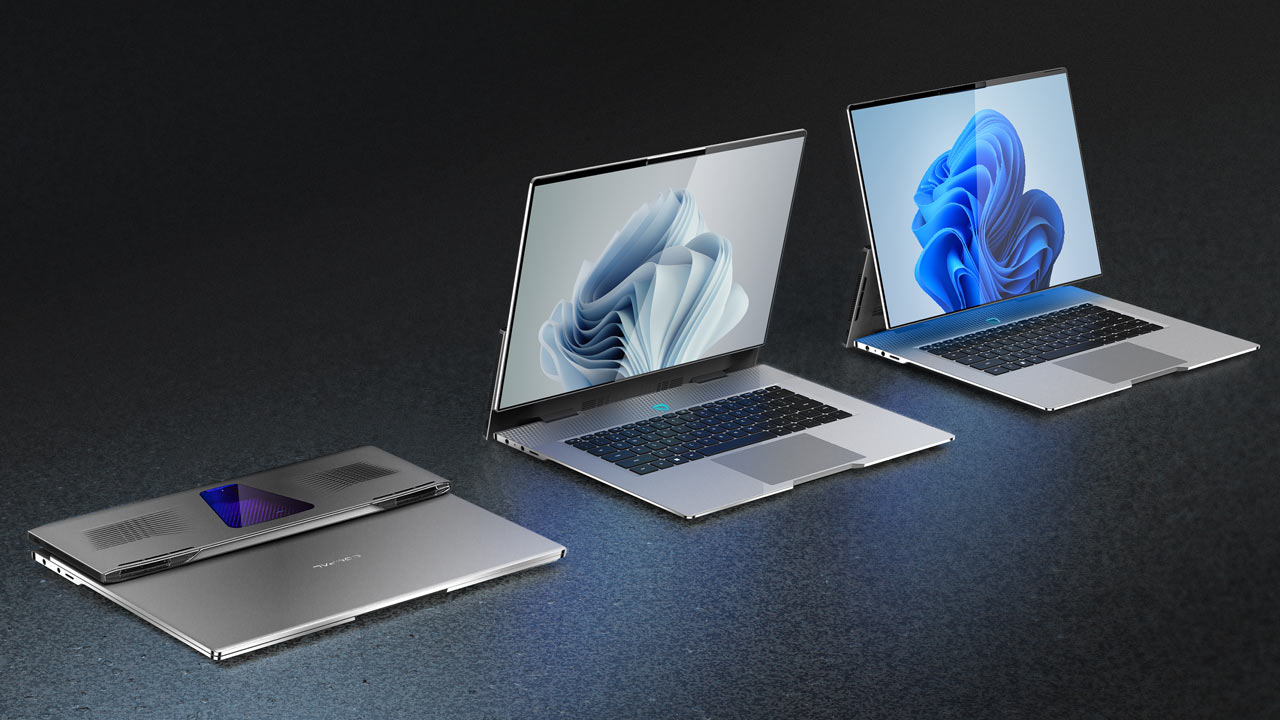 As a concept, we can't go into specifics or talk about hardware components, but the pictures reveal enough to provide some ingredients of the Compal Venono's special sauce. The defining change with the Venono design is in relocating performance components from the base into the laptop's back stand.
In its iF Design Award blurb, Compal states that this design shift "not only gains an unobstructed thermal advantage for absolute performance but allows system upgrades and parts maintenance to be made easily to extend its lifespan." We must also highlight how laptops can suffocate themselves by sucking lint and dust from cushions, blankets, etc. The Compal Veneno design should also avoid this fate. Another feather in the cap of the design is that it has been built with recycled aluminum for sustainability considerations.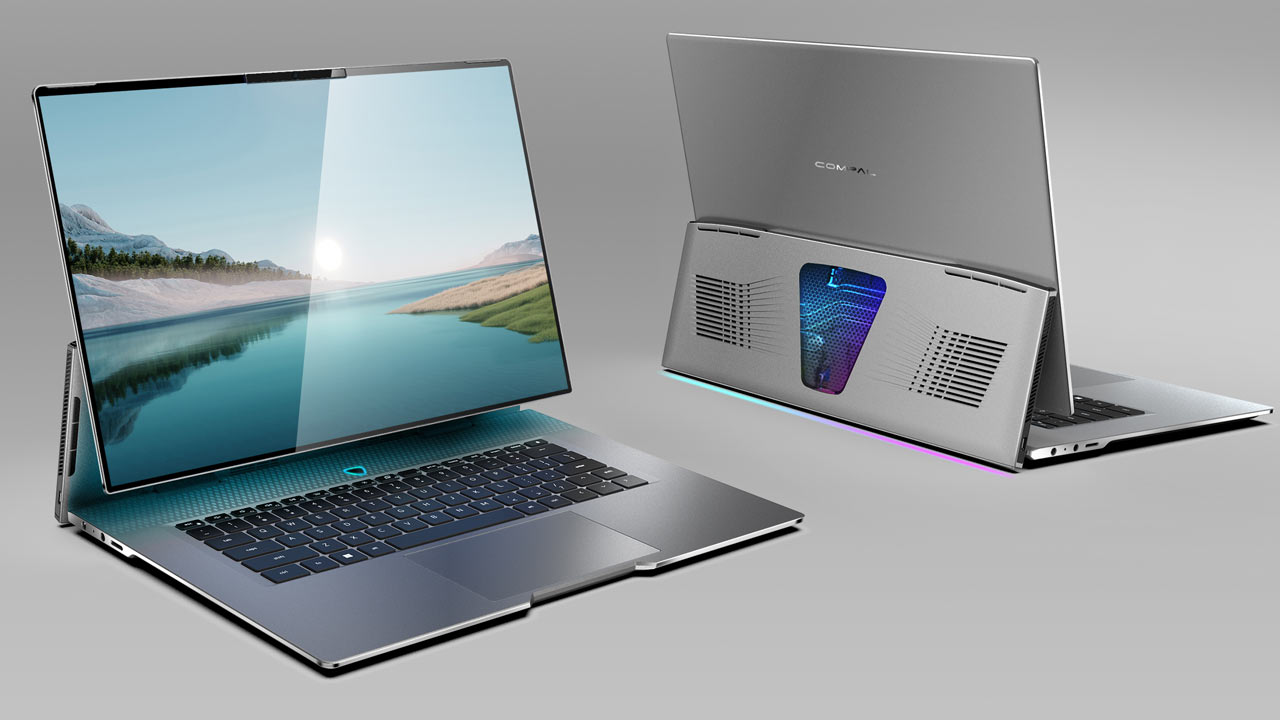 Anyone who has updated, upgraded, or repaired a laptop will know the hassle of accessing cooling, RAM slots, and SSD ports/connectors crammed into the laptop base. With them all in a squat section as part of the stand, the reparability and upgradability scores of the Venono should be high. We guess the battery remains in the base, though, and the system will need one or more weighty components to counterbalance the dense stand/screen combo.
Finally, we must highlight that an iF Design Award win doesn't mean this laptop will ever make it to mass production. Compal says that it has spent up to a year on the Venono design and would target consumers worldwide. However, it would need a partner to pick it up and run with it – we won't see a Compal-branded machine anytime soon. In addition to Dell, HP and Apple, Compal works with more adventurous brands like Acer and Lenovo. We wonder if this design could join the ranks of the Best Gaming Laptops. 
It would take some time for brands to negotiate with Compal about using the Veneno as a reference design or building something similar, followed by extensive design testing with the latest performance components. Considering this, it would probably take until CES 2024 for a Compal partner to adopt this design commercially if it happens at all.