Valve's Steam Deck is making headlines in Ukraine as the a new tool for the Ukrainian army. To clarify: a recent posting demonstrated a remote-controlled machine gun turret that seems to be powered (or at least controlled by) the popular portable PC gaming handheld device. 
Images shared on ТРО Меdia's Facebook account (h/t GamingOnLinux) show various aspects of the turret design and soldiers deploying it for testing in a field. In one of the seven images, a remote operator is seen clearly holding a shiny Steam Deck, with the machine gun turret in the background. It would be even more interesting to see what the remote control interface looks like, but perhaps the interface/UI is a military secret.
TPO Media shared some brief background information on the remote machine gun turret alongside the photos. Called 'Sablya,' the turret is an "automated remote controlled" device, which suggests that the turret might operate with some degree of autonomy. It's possible that, as well as manual remote monitoring, aiming, and firing, the Sablya may be able to be programmed with the Steam Deck to mark targets and let the gun do its job as quickly and efficiently as possible.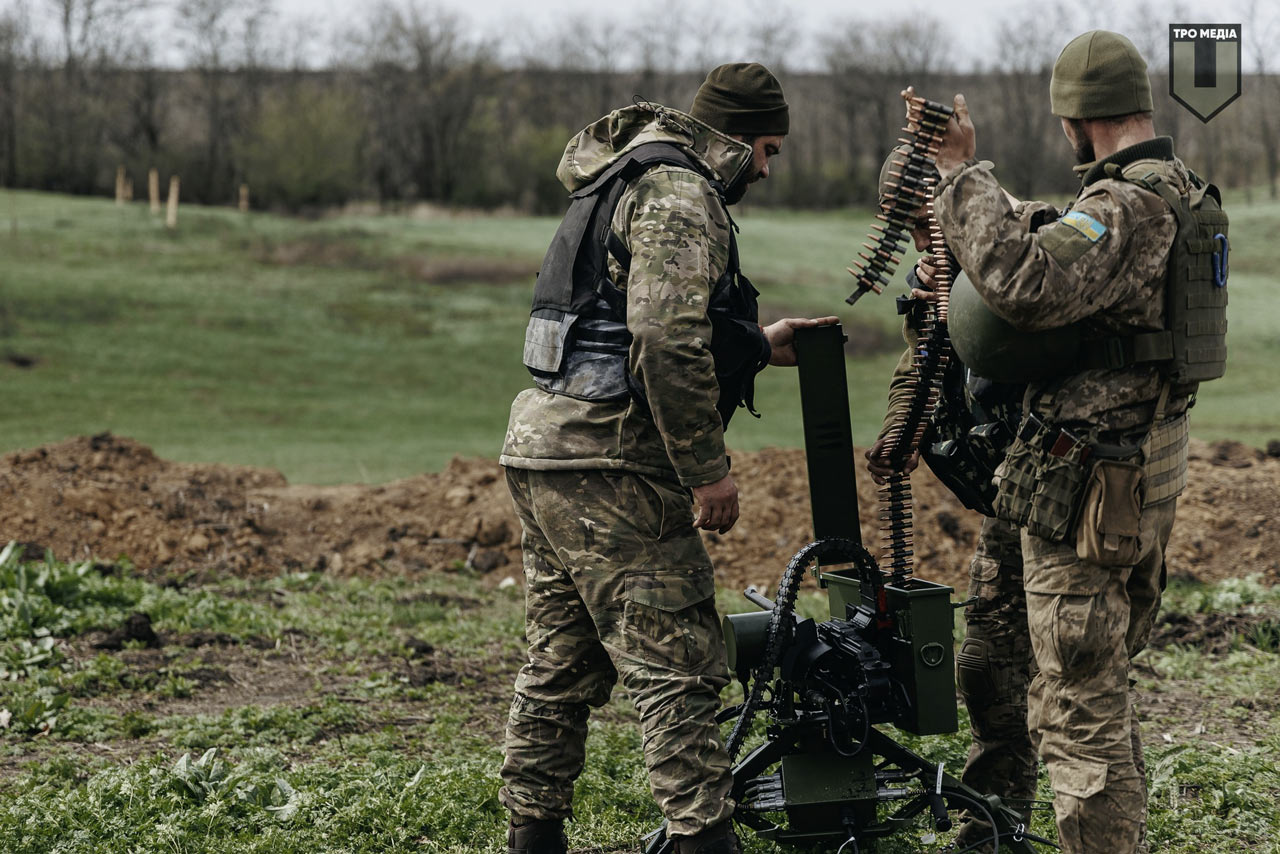 TPO Media shared some details about how the Sablya can be operated remotely from up to half a kilometer (500m) away — which is nearly one-third of a mile, keeping the operator out of hot zones. The turret seems like it will be used for both stationary operation and vehicle mounting. 
Additionally, the Sablya is able to defeat low-flying enemy drones, according to the TRO Media post — which could be pivotal now that Russia is said to be quietly acquiring more of these types of weapons from China.
We found some footage showing the same Sablya turret device in action (scroll down to the reply Tweet) — you can see the machine gun firing, but there's only a brief glimpse of the Steam Deck.
Finally, TPO Media says that Sablya isn't limited to the weapon being demonstrated in the images and video. The system/chassis can accommodate a variety of anti-personnel and anti-tank weaponry.