3D printing and electronics enthusiast Jeff Chen has designed and shared some STL models which bring a natty coat of armor to 3dfx Voodoo2 cards for the first time. Now the ageing graphics card's 1990s era PCB can get some 2020s clothes to wear, and they look quite stunning.
Launched in March 1998, 3dfx Voodoo2 graphics cards are so iconic, and made such a revolutionary impact on PC gaming, that they still stir emotions in gamers of a certain age. With 3dfx graphics cards also highly sought after, and commanding big ticket prices among retro gamers, the added protection provided by armor isn't just for handsome points. We aren't sure if Chen is also a fan of the old Nokia Lumia colorways, but 3D printer owners are of course going to output these in the colors of their own choosing.
Chen provides the printable 3D file downloads via a dedicated page at printables, where you will also find some background information about the project and more lovely images. "I have personally seen too many Voodoo2 cards with missing components or crushed pins due to harsh handling or storage," wrote Chen. "So here is an armor set to give my mind some peace." He also admits, in a humble way, that the armor is quite visually appealing. Indeed, it is great to see the detailed layout work that Chen has done, and the results look very professional.
Those interested in following Chen's footsteps and printing one of these armor sets will also need four sets of M2x6mm hex screws and nuts to install, and will be able to use standard 30x30mm heatsinks with no problems.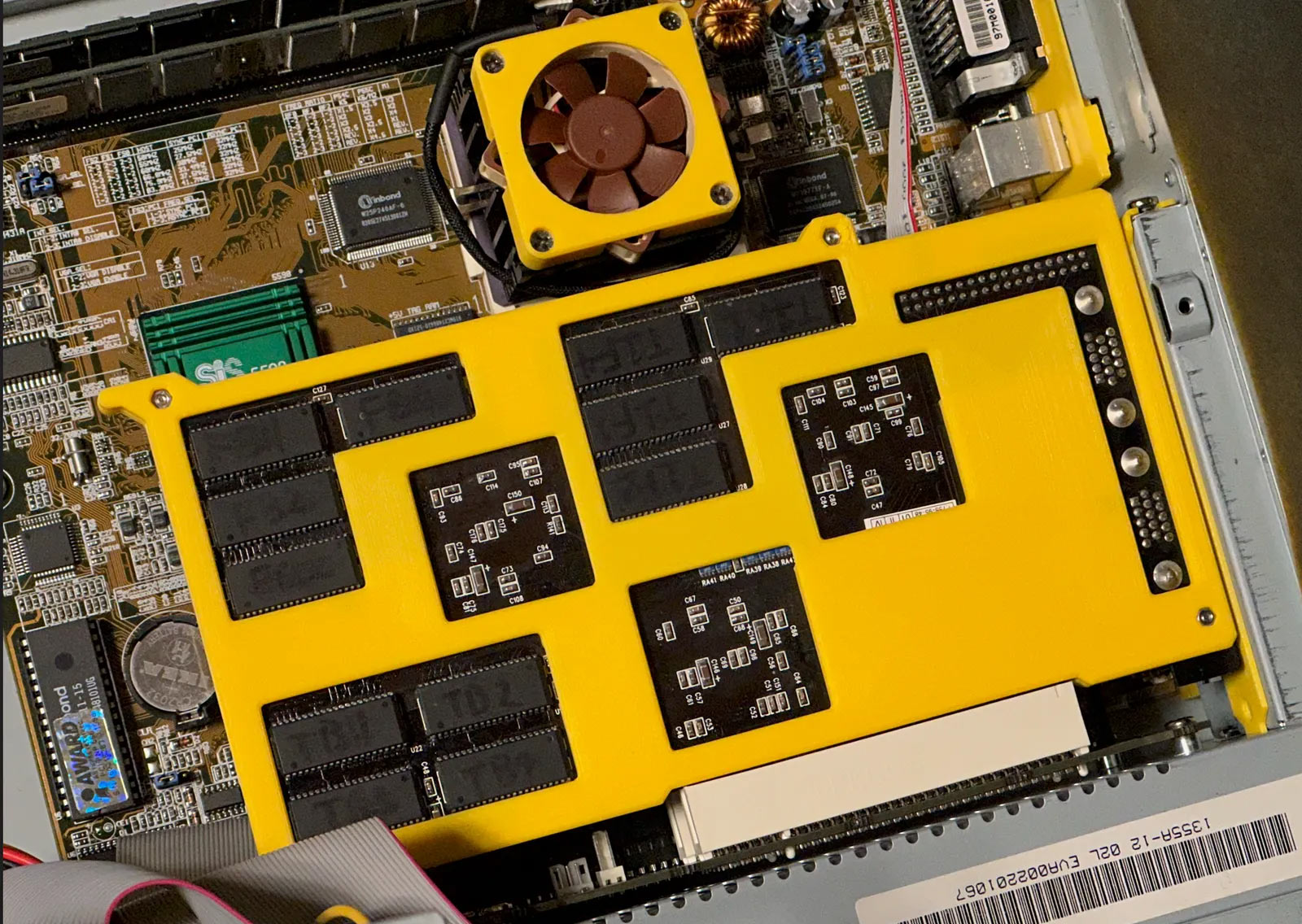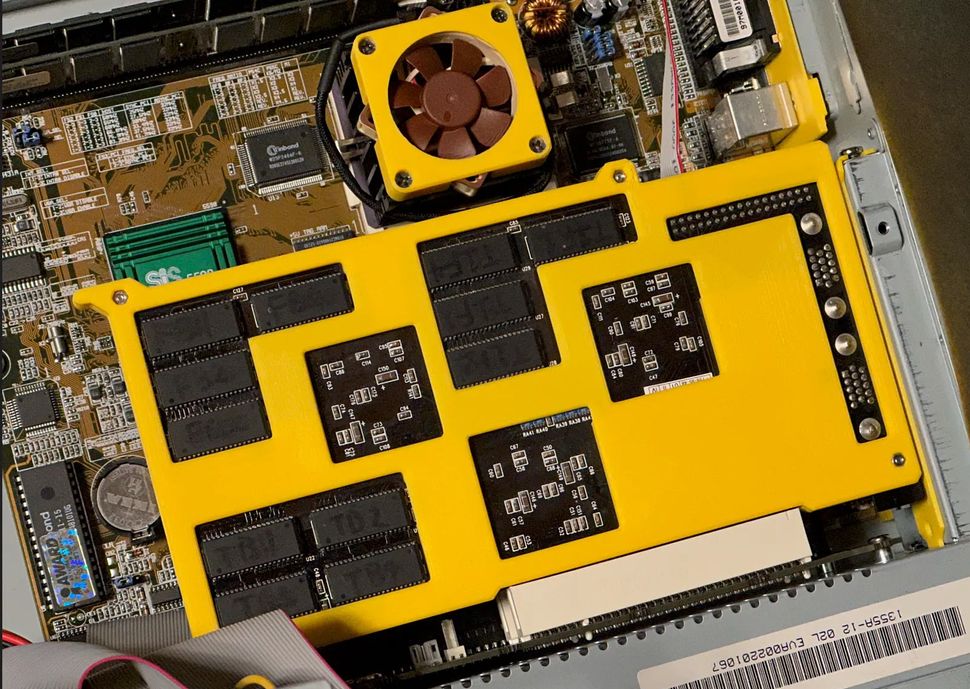 There are a couple of cautious notes provided by Chen. Firstly, he says that the 3D printer files will produce armor that is compatible with most but not all Voodoo2 PCB designs. Secondly, it is worth highlighting that you will need a 3D printer with a sizable bed. For example, the Ender 3 Pro (which produced the examples you see) was only just big enough to do the job.
Chen has plans for further 3dfx armor sets, including a design intended for SLI card installations.