AMD's new Radeon RX 7600 officially launches today, starting at $269, and here's a list of all the AIB partner cards we know of right now, including where to buy AMD's new mid-range graphics card. This launch has turned out to be very different from other AMD (and Nvidia) launches, with almost none of the RX 7600 models appearing on AIB partner websites, making it difficult to figure out what cards are coming out. Many partners are also revealing just a single RX 7600 SKU for now, suggesting that this was a rushed launch.
Thankfully, two retailers, including MicroCenter and Best Buy, already have listings of several RX 7600 graphics cards, so we now have a better understanding of what we'll see on shelves today. Currently, we know that Gigabyte, Sapphire, XFX, PowerColor, MSI, and ASRock have cards that will be coming out today, but we expect the rest of AMD's AIB partners to show up soon as well, including Asus. We also suspect more retailers (such as Newegg) will also have RX 7600 listings up soon.
For now, we only have listings in the United States from Best Buy and MicroCenter. Most models start at AMD's (updated) MSRP of $269.99, but there are also several factory-overclocked dual-fan and triple-fan cards for $10-$20 more. The most expensive RX 7600 we can find right now is an XFX model starting at $309.99
To quickly recap, the RX 7600 is AMD's new mid-range GPU in the $200 to $300 price bracket, offering RX 6650 XT-like performance, according to our review. The 7600 features 2048 cores, 32 CUs, 64 AI cores, 32 Ray Accelerators, a boost clock of 2625MHz, 32MB of Infinity Cache, and 288 GBps of memory bandwidth operating on a 128-bit wide bus.
We will continue to update this article when more AIB partner models make an appearance.
Here's the shortlist, but we have pics and further descriptions below:
Gigabyte Radeon RX 7600 8GB
For now, Gigabyte only has one RX 7600 SKU available to see on its website, a factory overclocked triple-fan Gaming card, with black and silver accents — similar to that of Gigabyte's other "Gaming" branded graphics cards.
$279.99 – Gigabyte Radeon RX 7600 Gaming OC 8G
Sapphire Radeon RX 7600 8GB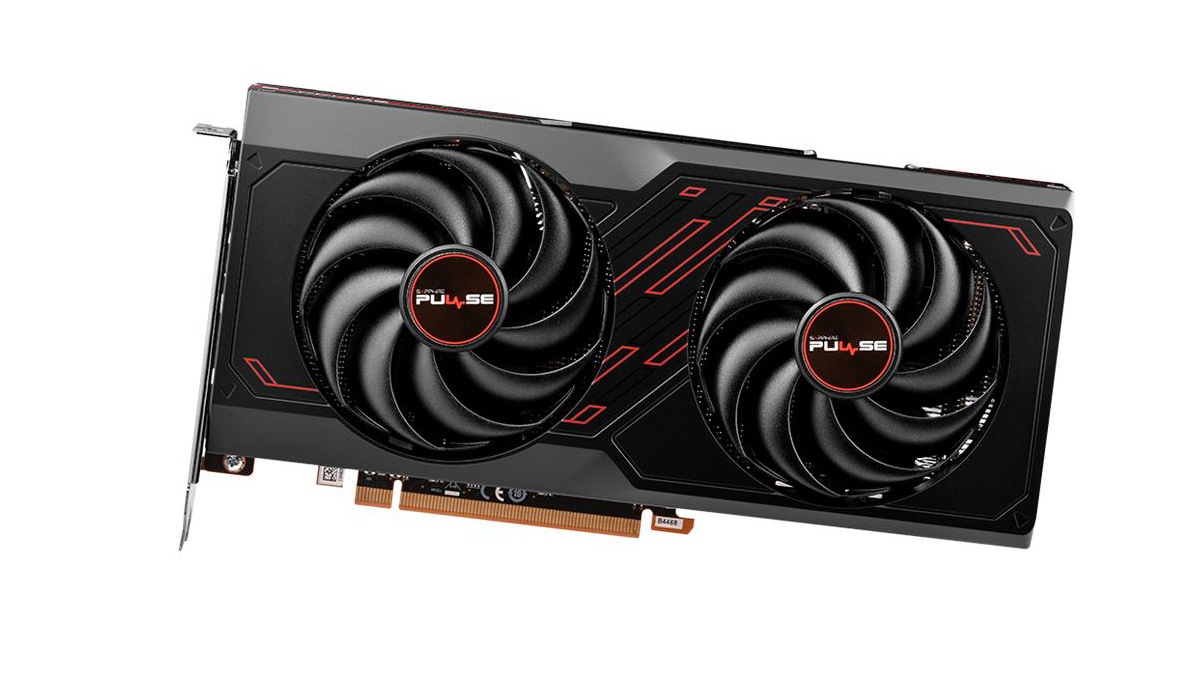 Like Gigabyte, Sapphire has only prepared one 7600 SKU at this time, featuring the RX 7600 Pulse with two fans and a red and black paint scheme.  
$274.99 – Sapphire Radeon RX 7600 Pulse 8GB
XFX Radeon RX 7600 8GB
XFX has two, RX 7600 graphics cards that we know of right now, including the triple-fan QICK308 and dual-fan SWFT210. Both cards have stealthy matte black finishes that will go well with any computer build.
$309.99 – XFX Radeon RX 7600 Speedster Qick308 8GB
$299.99 – XFX Radeon RX 7600 Speedster Swft210 8GB
MSI Radeon RX 7600 8GB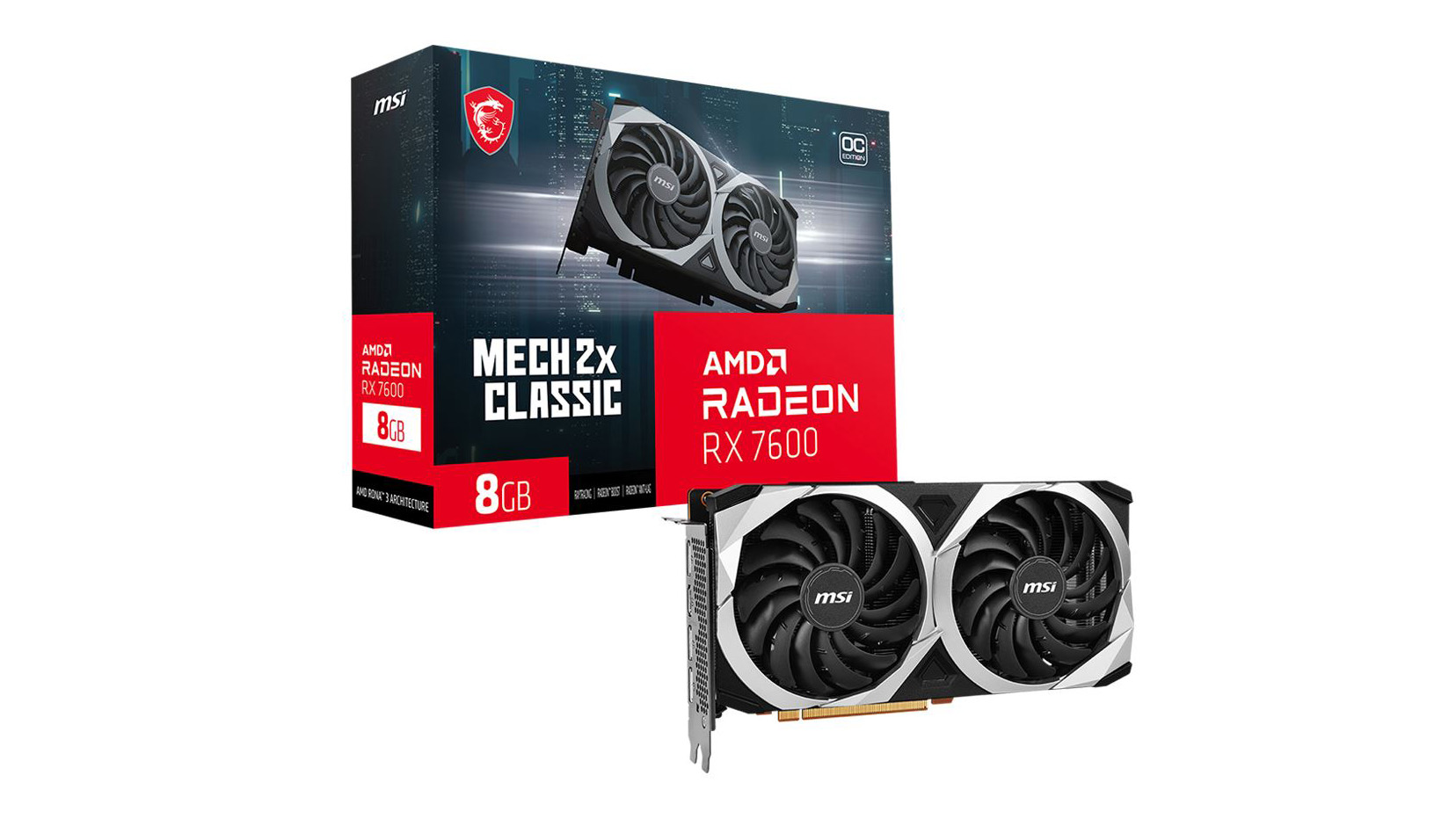 Currently, MSI has one RX 7600 SKU that will be available today, featuring the RX 7600 Mech 2X, a compact two-slot dual-fan graphics card with a black and silver theme.
$274.99 – MSI Radeon RX 7600 Mech 2X Classic OC 8GB
ASRock Radeon RX 7600 8GB
ASRock has two RX 7600 models out on the market right now, including a triple-fan SKU and a dual-fan SKU. The triple-fan model is rather large for this GPU featuring a long  305mm length shroud, and 2.4 slot thickness reminiscent of ASRocks triple-slot coolers found on its higher-end SKUs. Conversely, the dual-fan version stays with a compact design like most other RX 7600 models.
$289.99 – ASRock Radeon RX 7600 Phantom Gaming OC 8GB
$269.99 – ASRock Radeon RX 7600 Challenger OC 8GB
PowerColor Radeon RX 7600 8GB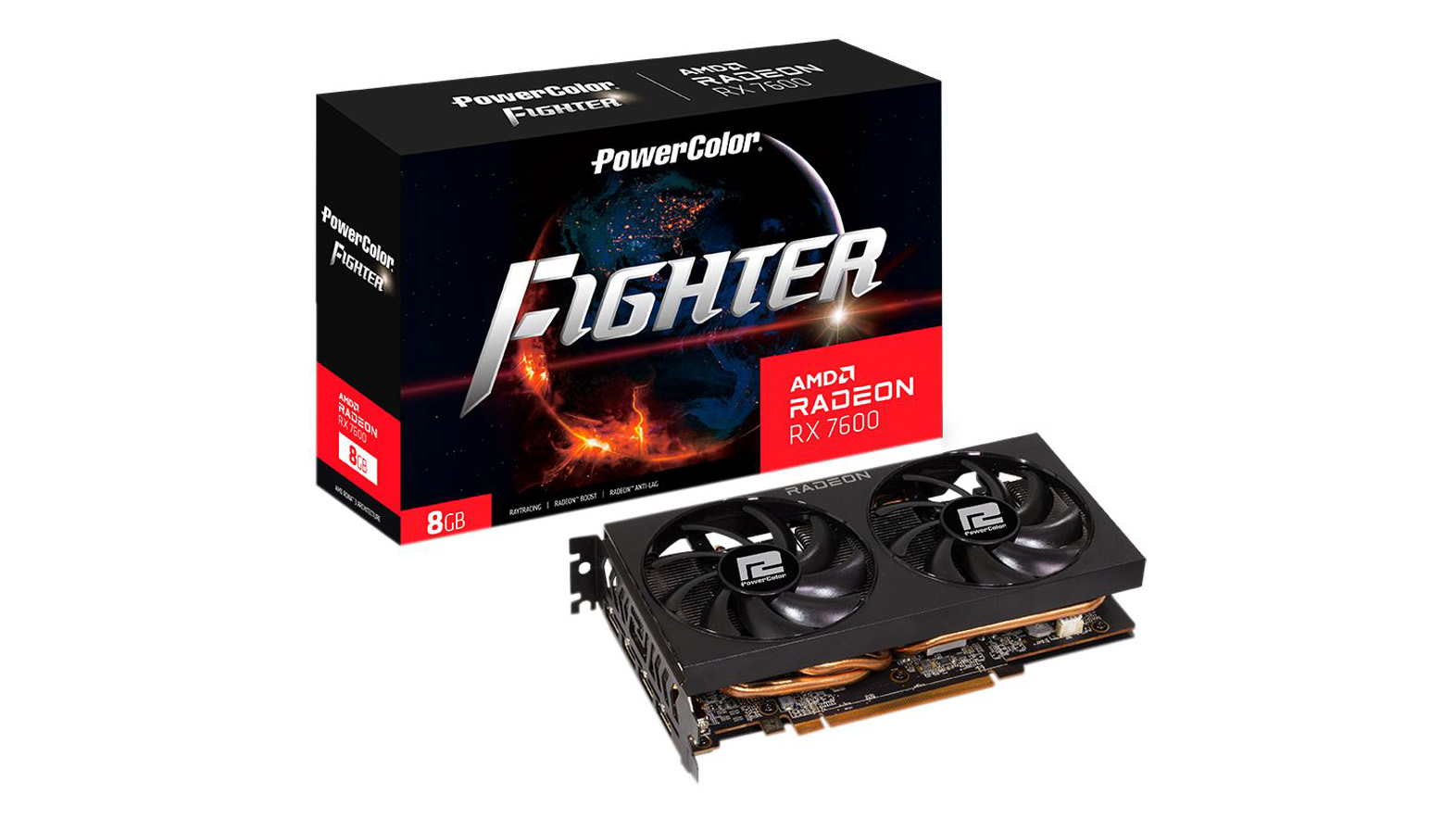 PowerColor has one SKU that we know of for the time being, featuring a compact dual-fan design with a very simple design, and exposed copper heatpipes.